The Big Picture
Barbie, directed by Greta Gerwig and starring Margot Robbie, continues to dominate the box office, crossing $600 million domestically and inching closer to the $1.4 billion worldwide mark.
The film has already become the highest grossing film by a female director in history and Warner Brothers' highest grossing film of all time.
Barbie's success can be attributed to its exceptional satire, balancing absurd humor with relevant commentary, and the iconic performances of Margot Robbie and Ryan Gosling that have audiences coming back for more.
Even though Barbie has been out for well over a month, the Greta Gerwig directed and Margot Robbie starring film is still dominating the box office charts. Every single day it seems like the film based on Mattel's iconic toy brand is breaking a new record or has gone where no Barbie has gone before. Now, in its seventh weekend of release, Barbie has crossed $600 million at the domestic box office.
As of Saturday, Barbie has made $601 million domestically which has the film inching closer to the $1.4 billion mark at the worldwide box office. Barbie's already the biggest film of the year in the US, beating Super Mario Bros within the last week, but the famous doll also just took that box office crown from Mario worldwide. With the film now crossing $600 million domestically, Barbie has become the 14th film in history to reach that impressive feat. It has joined a club which features all-time modern gems like Spider-Man: No Way Home, The Avengers, Avatar: The Way of Water, and Star Wars: The Force Awakens.
In terms of world shattering records, Barbie has already become the highest grossing film made by a female director in history along with surpassing the final Harry Potter film to become Warner Brothers highest grossing film of all time.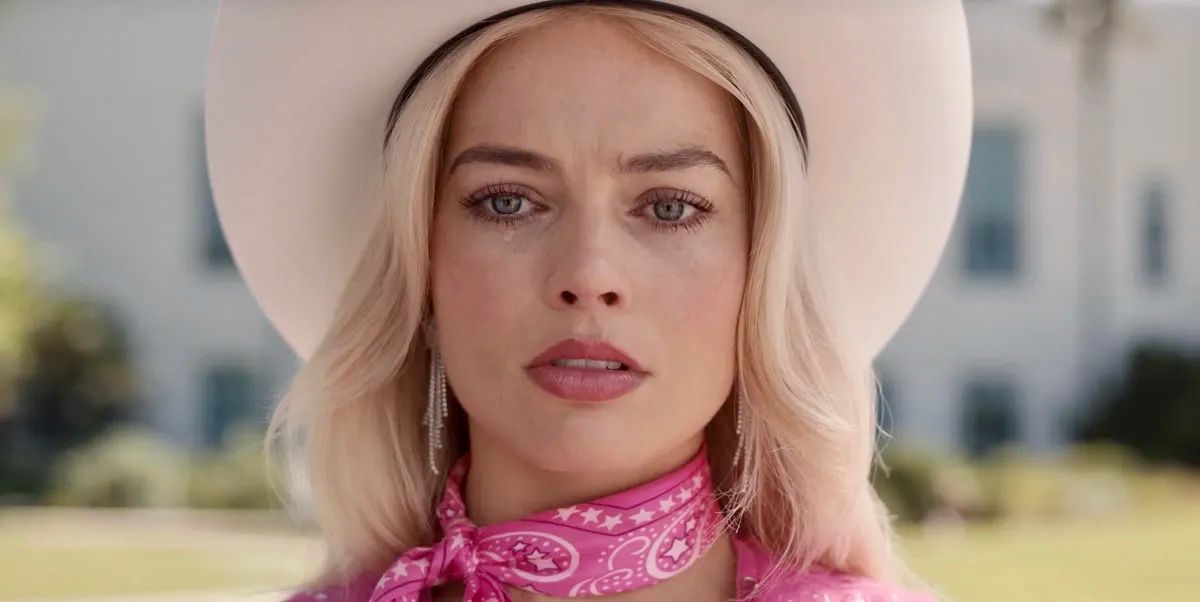 'Barbie'-Mania is Here to Stay
So why isn't Barbie fading away into oblivion when so many other major blockbusters have this summer? Well it all starts with the fact that the film is one of the best of the year. To say Barbie's the best satires in years would be grave understatement. The way Gerwig and Robbie balanced the film's absurd humor with relevant commentary is next to none. This was a complex dramedy that made audiences die laughing as much as it did bring them to tears. Whether it's the film's exploration of toxic masculinity or the timeless coming-of-age undertones, Barbie celebrated what it meant to be human in an often cruel world.
The icing on this pink-filled cake was Ryan Gosling and Robbie's performances that have become instantly iconic. "Kenergy" was oozing all over this delightfully fun and charming film. Gosling and Robbie's chemistry, which had people smiling ear-to-ear in endless glee, was the heart of that. It's hard to put into words just how brilliant they are, but they're part of the reason audiences are rewatching this masterpiece over and over again. There's a lot to learn from Barbie's box office success. However, at the end of the day, when you make a good film with a committed cast, and you market it well, audiences will be there to take in the magic.
'Barbie's Coming to IMAX
Even though Barbie's box office journey is nearing its completion, the film still has a ways to go before finishing its fabled run. Most importantly Barbie will be shown in IMAX for the first time for one week starting September 22. While we wait to see what box office milestone Barbie will inevitably cross next, you can buy your IMAX tickets now on Fandango's website. The trailer can be seen down below.