Audiences will soon get to make their long-awaited return to the world of Panem when The Hunger Games: The Ballad of Songbirds & Snakes hits the big screen next month. Now fans can get a closer look at the upcoming film as a brand-new featurette has been revealed, teasing what to expect from the prequel.
The sneak peek, which initially debuted during the theatrical re-release of the original Hunger Games this week, showcases an extended clip with Peter Dinklage as Casca Highbottom, the creator of the titular games, who plans on reinventing the games as the spectacle that audiences recognize from the original series. The story will center on a young Coriolanus Snow (Tom Blyth), the villain of the original series, who mentors and falls in love with Lucy Gray Baird (Rachel Zegler), the female tribute from District 12. The new footage effectively showcases the dynamic of the two characters, which ultimately leads to the Snow that fans recognize.
In addition to the new footage, the featurette also showcases a behind-the-scenes look at the making of the film and how it will stylistically differentiate itself from the original films, with the world of Panem reinvented with a more old-fashioned aesthetic. Lastly, the featurette ends with the classic song "The Hanging Tree," which will be sung by Zegler this time, reminding audiences of the original franchise.
'The Hunger Games' Franchise Makes a Triumphant Return to the Big Screen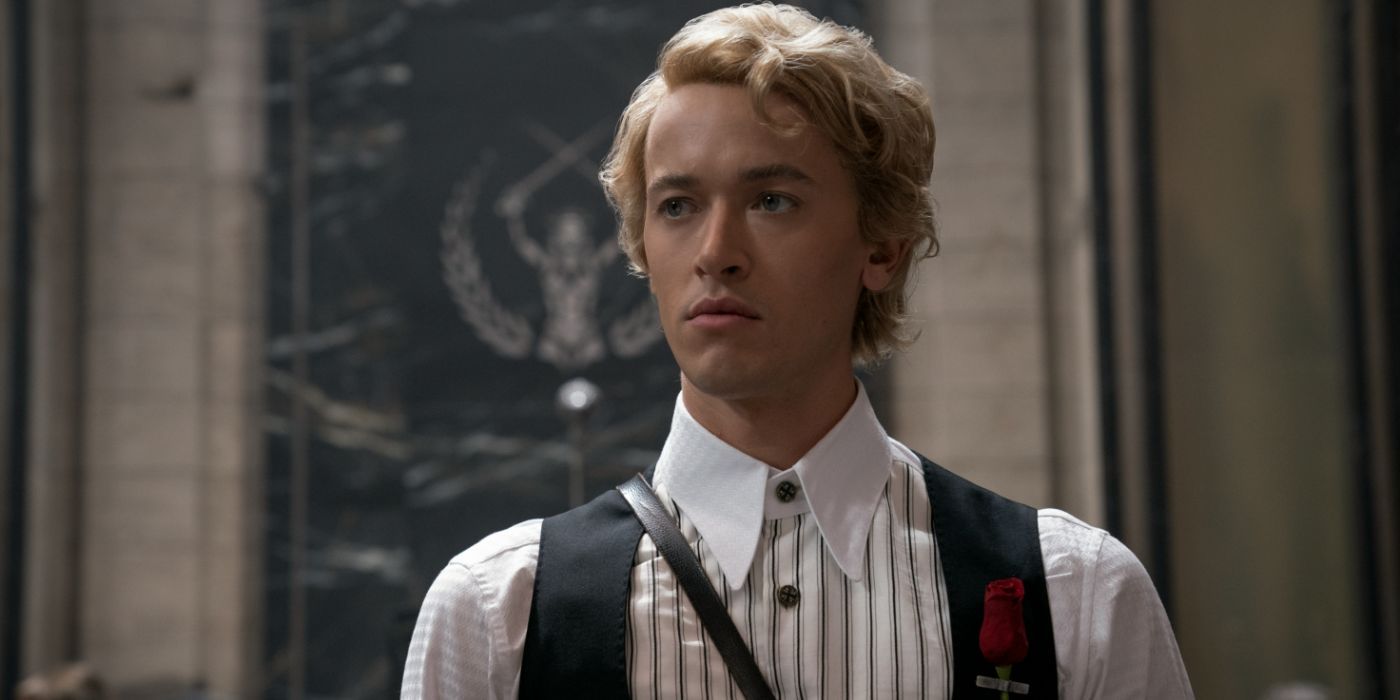 The Hunger Games film series debuted in 2012, becoming a cultural and box office juggernaut. However, it's been eight years since audiences got to experience a new film from the franchise on the big screen following the release of The Hunger Games: Mockingjay – Part 2 in 2015. While the franchise may have dominated the 2010s, in recent years, there has been a decline in audience interest in dystopian storytelling. With that, it will be interesting to see how well the latest film can perform, especially in a crowded holiday season. But given the book's popularity, alongside the nostalgia that follows the original movies, The Ballad of Songbirds & Snakes may prove to catch fire at the box office this Fall.
The Hunger Games: The Ballad of Songbirds & Snakes debuts exclusively in theaters on November 17. Check out the brand-new featurette below.