The Big Picture
Bad Boys For Life was initially thought to be the last movie in the franchise, but the success of the third installment has opened up the possibility for Bad Boys 4.
The directors of Bad Boys For Life focused on developing the characters and pushing themselves creatively, resulting in a more funky and loco approach for the potential sequel.
Bad Boys 4 is currently in progress and while they have filmed in Atlanta, they still need to shoot in Miami to capture the authentic "Miami flavor."
When we found out that Will Smith and Martin Lawrence were teaming up once again for Bad Boys For Life, most people thought that the action movie would be a one-and-done reunion. Now, however, as we start getting hyped up for Bad Boys 4, a longer future for Mike (Smith) and Marcus (Lawrence) seems well within the realm of possibilities. That's what duo of directors Adil El Arbi and Bilall Fallah talked about while promoting their new movie Rebel.
During the press tour, El Arbi and Fallah told Collider's Christina Radish that, much like everyone else, they thought that Bad Boys For Life would be the last one – the title seemed like a dead giveaway. Arbi joked that "the title would have been better" for the new movie since they always "assume it's the last one." But ultimately it comes down to how the public reacts, and Arbi commented how their perception of how the audience reacted to Bad Boys For Life helped shape their approach to Bad Boys 4:
"With Jerry Bruckheimer [high-profile producer] movies, we always tend to think about all the action and the crazy explosions. But actually, it's the characters of his movies that are the reason why the audience loves to watch them. So, we went further and deeper on those character moments. But everything that we learned, in terms of camera movements and just directing on set, we tried to push ourselves and go even further. Sometimes we had some funky moments and funky shots that we didn't try on the last one because it was maybe a little more classical. This time, we go more funky and more loco on this one."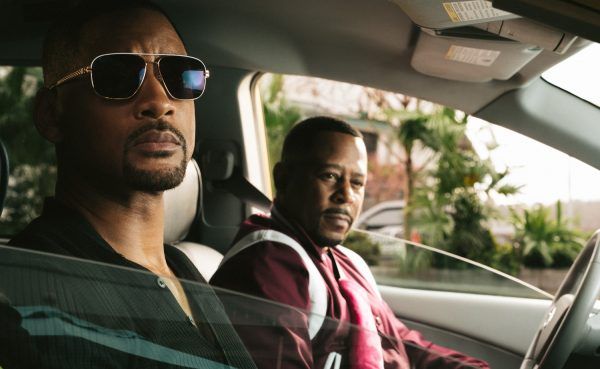 Bad Boys 4 Is In Dire Need of a Florida Vacay
Fallah also provided an update on how far along Bad Boys 4 had filmed before the strike started, and it seems that the team was able to cover a lot of ground. Fallah revealed that Atlanta "played" Miami as they were filming, but that they still need to actually go down to the magic city and get some shots because the "Miami flavor" can't be found anywhere else. Fallah capped it off by stating that while Bad Boys For Life leaned more into emotional aspects, Bad Boys 4 will be "really comedy and action and will be super fun."
Even with the current delays, fans of Bad Boys have nothing to complain about, since the gaps between movies have never been shorter than eight years. And the new installment is on track to premiere in mid-2024, so for now there's nothing to worry about. Returning cast members for Bad Boys 4 include Vanessa Hudgens as Kelly, Alexander Ludwig as Dom, Paola Núñez as Captain Rita Secada, DJ Khaled as Manny the Butcher and John Salley as Fletcher the Hacker (from the first movie). New names announced to the fourth installment so far are Eric Dane (Euphoria), Ioan Gruffudd (Fantastic Four), Rhea Seahorn (Better Call Saul) and rapper Joyner Lucas.
So far, Bad Boys 4 is scheduled to premiere on June 14, 2024. Stick with Collider to find out about any changes as soon as they are announced.