The Big Picture
The Austin Film Festival is celebrating its 30th anniversary this year, showcasing screenwriters and filmmakers across film, television, and other media.
The second wave of films includes highly anticipated titles like The Holdovers, All of Us Strangers, and Fingernails.
Screenwriter Damon Lindelof will be honored with the award for Outstanding Television Writer, recognizing his contributions to serialized storytelling in both television and film.
The Austin Film Festival is celebrating its 30th anniversary this year, holding the milestone annual event from Thursday, October 26 through Thursday, November 2. Per usual, the festival showcases and celebrates the work of screenwriters and filmmakers across film, television, and other media. AFF aims to support screenwriters and other creatives, including for the ongoing WGA and SAG-AFTRA strikes. The festival features screenings and world premieres of projects across genres and will present an award for outstanding television writing. Today, Collider is excited to exclusively reveal AFF's second wave of films heading to the event.
The second wave lineup includes a number of highly anticipated titles, beginning with Alexander Payne's The Holdovers. Written by David Hemingson and directed by Payne, the film centers on a grouchy school instructor (Paul Giamatti) forced to watch over students remaining at school for the holidays. The Holdovers recently premiered at TIFF 2023. Andrew Haigh's All of Us Strangers joins the lineup. It stars Paul Mescal and Andrew Scott as neighbors who devlop a relationship following a recent encounter. Additionally, Apple TV+ will premiere its sci-fi feature Fingernails from writer/director Christos Nikou. The futuristic romance centers on Anna (Jessie Buckley), a woman who wants to test whether she's really in love or not.
Alongside the mentioned films, AFF will host the world premiere for Gordon Shoemaker Foxwood's Wild Eyed and Wicked. The fantasy-horror follows Lily, who teams up with her estranged father to battle monsters haunting her. Heath Davis' Christmess will make its world premiere, another film centered on an estranged father-daughter relationship as the father, Chris (Steve Le Marquand), works to stay sober and reconnect with his daughter. Rounding out major premieres is Unfinished Business From Beyond, from writer Eduardo Espindola and director Ian Martin. The film will make its North American premiere at AFF. Estranged parent-child relationships remains the theme, as the film follows a paranormal investigator who reunites with his daughter to solve a spooky mystery.
AFF Will Honor Screenwriter Damon Lindelof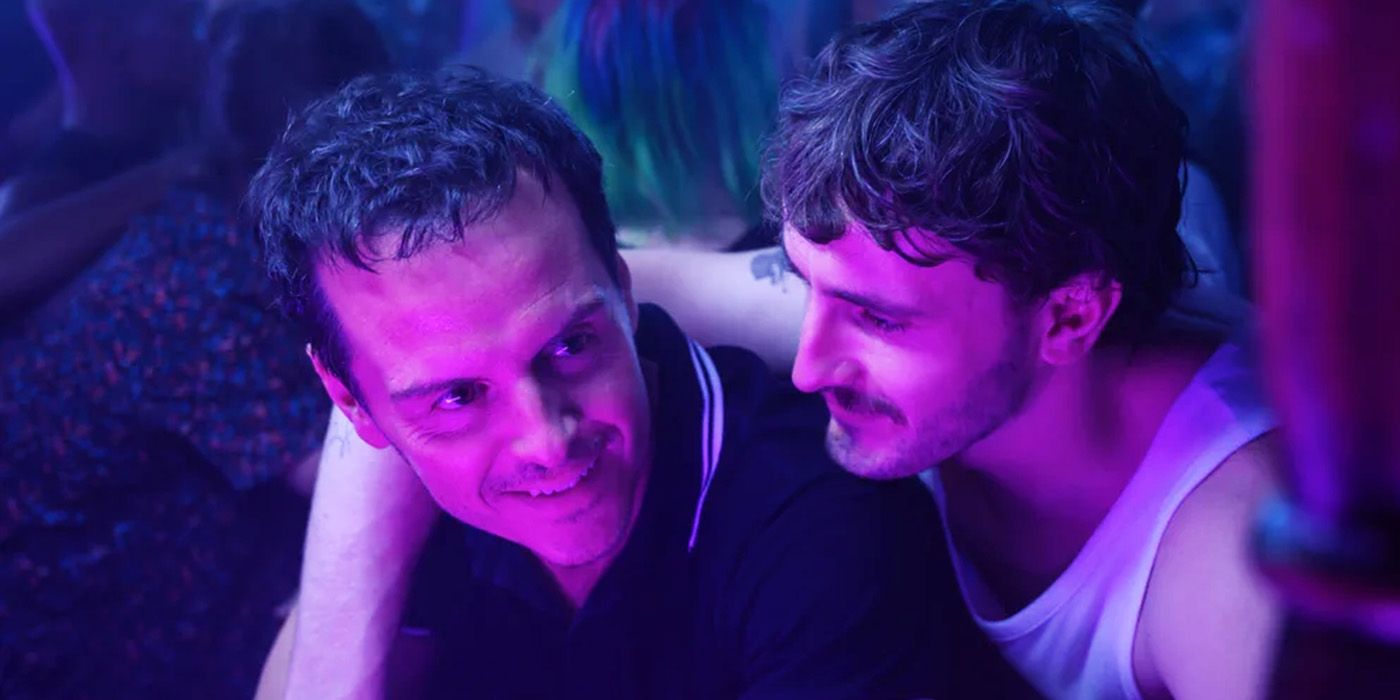 Beyond the screenings, AFF will present accomplished screenwriter Damon Lindelof with the award for Outstanding Television Writer. Per AFF, the award "highlights the artistic achievements and contributions of television creators and their importance in shaping the landscape of serialized storytelling." Throughout his career, Lindelof has contributed to notable projects spanning television and film. He is widely known for creating Lost alongside J.J. Abrams and Jeffrey Lieber. Continuing in television, he most recently wrote for Peacock's Mrs. Davis, the Emmy-winning Watchmen, and more. Lindelof also produced and wrote feature projects such as Star Trek Into Darkness, Prometheus, and The Hunt, among others.
Check out the full second-wave line-up below:
THE HOLDOVERS (USA) – Focus Features
Written by: David Hemingson
Directed by: Alexander Payne
Cast: Paul Giamatti, Da'Vine Joy Randolph, Dominic Sessa
Synopsis: From acclaimed director Alexander Payne, The Holdovers follows a curmudgeonly instructor (Paul Giamatti) at a New England prep school who is forced to remain on campus during the holiday break to babysit the handful of students with nowhere to go. Eventually, he forms an unlikely bond with one of them — a damaged, brainy troublemaker (newcomer Dominic Sessa) — and with the school's head cook, who has just lost a son in Vietnam (Da'Vine Joy Randolph).
ALL OF US STRANGERS (UK) – Searchlight Pictures
Written/Directed by: Andrew Haigh
Cast: Andrew Scott, Paul Mescal, Jamie Bell, Claire Foy
Synopsis: One night in his near-empty tower block in contemporary London, Adam has a chance encounter with a mysterious neighbor Harry, which punctures the rhythm of his everyday life. As a relationship develops between them, Adam is preoccupied with memories of the past and finds himself drawn back to the suburban town where he grew up, and the childhood home where his parents, appear to be living, just as they were on the day they died, 30 years before.
FINGERNAILS (USA) – Apple Original Films
Written/Directed by: Christos Nikou
Cast: Jessie Buckley, Riz Ahmed, Jeremy Allen White, Luke Wilson, Annie Murphy
Synopsis: Anna and Ryan have found true love. It's been proven by a controversial new technology. There's just one problem: Anna still isn't sure. Then she takes a position at a love testing institute and meets Amir.
WILD EYED AND WICKED (USA)
Written/Directed by: Gordon Shoemaker Foxwood
Synopsis: Lily Pierce is sick of being haunted. She decides to reconnect with her estranged father, a disgraced history professor, and learn how to draw upon a time of steel and blade when armor-clad knights rode out and dueled their monsters to the death.
World Premiere
CHRISTMESS (Australia)
Written/Directed by: Heath Davis
Synopsis: Fresh out of rehab, a washed-up actor – Chris Flint (Steve Le Marquand) – takes a job as a suburban strip mall Santa Claus where he encounters his long-estranged daughter. With the support of his kind and caring sponsor – Nick (Darren Gilshenan) – and a young, sharp tongued, musician in recovery named Joy (Hannah Joy of indie rock darlings Middle Kids) Chris sets about staying sober in order to win his daughter's forgiveness for Christmas.
World Premiere
UNFINISHED BUSINESS FROM BEYOND (Mexico)
Written by: Eduardo Espindola
Directed by: Ian Martin
Synopsis: In a haunted apartment building, a once-successful investigator has to reunite with his daughter to solve a paranormal mystery and regain his credibility as a writer and a parent. All this, while they try to escape from the terrible creature that haunts the place, killing the tenants one by one…
North American Premiere
SOUR PARTY (USA)
Written/Directed by: Amanda Drexton, Michael A. Drexton
Synopsis: Sour Party follows Gwen and James, two broke 30-something Angelenos, on a quest to scrounge money from a collection of low lives and failed artists in order to show up at Gwen's sister's baby shower with a proper gift…from the registry.
VILLAINS INC (USA)
Written/Directed by: Jeremy Warner
Synopsis: After the death of their villainous boss, low-level hench people Beatrix, Cain, and Harold are left destitute living in an abandoned grocery store. Not content with the situation they find themselves in, Beatrix is determined for them to strike out on their own and take over the world by any means necessary.
FIRST WE BOMBED NEW MEXICO (USA)
Directed by: Lois Lipman
Synopsis: First We Bombed New Mexico tells the story that Oppenheimer leaves out – It witnesses the impact the world's first nuclear bomb had on residents when their land was poisoned by radiation.