The Big Picture
James Wan praises Patrick Wilson as an amazing and versatile actor, expressing trust and a close working relationship between the two.
Wan wanted to explore a friendly-yet-antagonistic relationship between Orm and Arthur in Aquaman, allowing Wilson to showcase both sides of his character's personality.
The film emphasizes the family dynamic, with Arthur wanting to build a relationship with his younger brother, showcasing their bickering and mutual respect.
If James Wan has a muse, it might well be Patrick Wilson, as the pair combine once again for Aquaman and the Lost Kingdom which marks their latest collaboration. Wilson returns as Orm, or Ocean Master, the half-brother of Jason Momoa's Arthur Curry, and Wan is delighted to get the chance to once again work with a man he considers one of the most versatile actors around.
Collider's Taylor Gates attended a special press preview of the trailer for Aquaman and the Lost Kingdom, where Wan answered questions provided by the attendees, and was asked what surprised him most about being able to bring Orm to a more front-facing role in the film after his supporting, and villainous, part in the original film. And from the looks of the photos so far, he's certainly made the effort to get in good shape for it.
Wan was effusive in his praise of Wilson, with whom he has worked on Insidious in 2010, before moving on to the acclaimed Conjuring series. Wilson even took over directing duties on the Insidious series, with Wan producing, and is still working now on the Conjuring series which is also being overseen by Wan, a sign of their fabulous working relationship.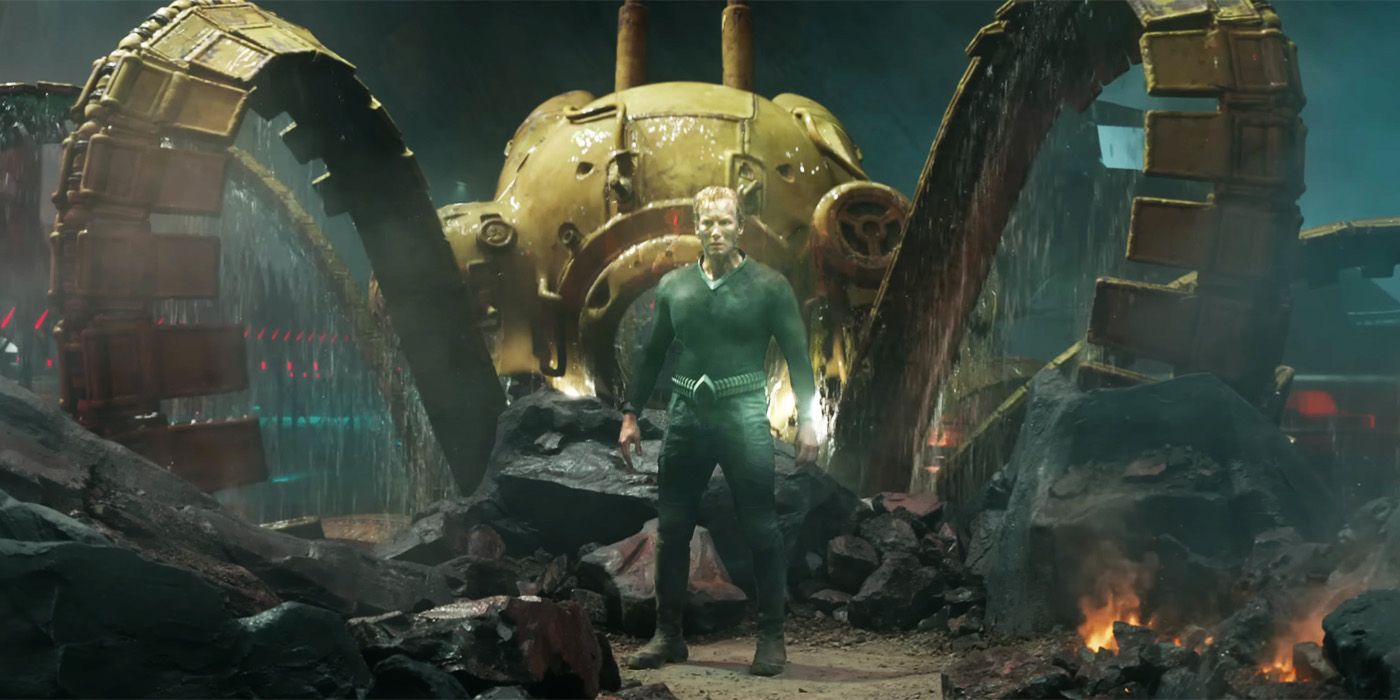 The Most Versatile Actor Around
"The great thing is Patrick is just such an amazing actor," said Wan, enthusiastically. "And there's a reason why I keep working with Patrick Wilson — he's so versatile, he really can kind of, you know, "Oh, you know, you want me to play this guy full-on villainy? I'm happy to do that." Like he doesn't kind of fight me. He trusts me. And Patrick and I have such a close relationship that we trust each other with how we approach the characters that he plays."
On the specific topic of Orm, Wan admitted that he wanted to see more of a friendly–yet–antagonistic relationship between the two brothers, which also meant allowing Wilson to play into that side of things but not at the expense of remembering that Orm has a human side, a vulnerable side, which Arthur's devotion to family could certainly impact upon.
One of the things we wanted to do with this one is, he was the bad guy in the first movie, and even though he's working with Arthur in this one, it's still very important to kind of still remember where he came from. There's still antagonism between the two of them throughout the whole movie, which is actually where some of the fun derived from — just see the two of them bicker.

But at the same time, also leaning on the most human aspect of his character. If you sort of look at him in the first film, he was just trying to do what is right for his people. So from that perspective, he doesn't see himself as a bad guy, so to speak — he's just trying to protect his people. I think because of that, Arthur kind of respect that as well. Arthur, Jason's character, is so much about the family — about the family dynamic. And we touched a bit on it in the first film with how he's always wanted to reach out to his younger brother and try to build a relationship. Well, he gets to do that in this film.
Aquaman and the Lost Kingdom will be released in theaters on December 20.