The new figures of Jason Momoa and Yahya Abdul-Mateen II's characters will be released ahead of the sequel in November.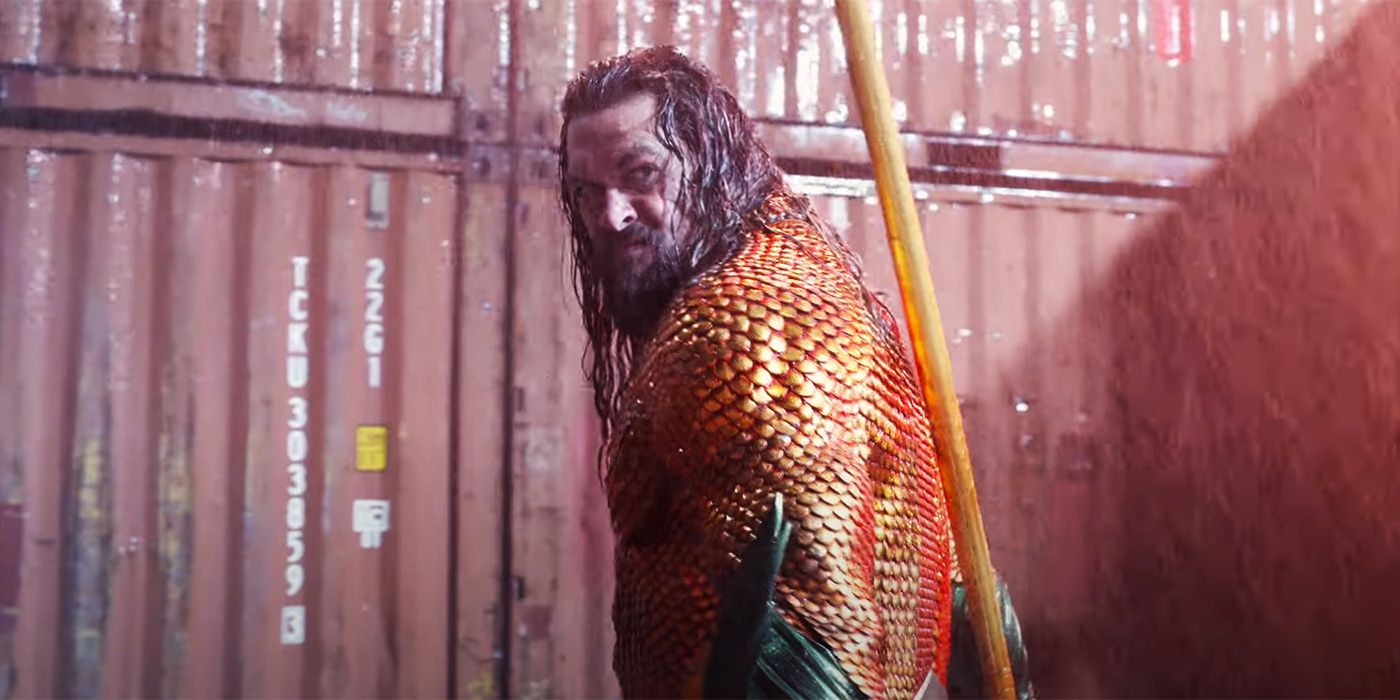 While fans count down to see Aquaman's return to the big screen, collectors will soon be able to add a new figure of the character to their collection. McFarlane Toys (via Entertainment Earth) has revealed a new statute of the superhero based on Jason Momoa's appearance in the upcoming film Aquaman and the Lost Kingdom. A figure of the villain Black Manta has also been revealed. They are set to be released in November ahead of the sequel's theatrical debut.
Both the Aquaman and the Black Manta statues are 12 inches tall. They also come with a collectible art card, which features a biography of the character on the back. The Aquaman figure features the superhero wearing the black suit that has been seen in images from the movie. Compared to the classic orange and green suit that he received at the end of the first movie, the black suit also has a scaley design and an "A" belt buckle. The Black Manta statue shows the villain in a costume similar to the one he created in the first movie, but featuring a more metallic look for the helmet. The statue also features the villain holding his own trident, which can be spotted in the newly released trailer.
Aquaman and Black Manta/David Kane (Yahya Abdul-Mateen II) faced each other before in the first Aquaman film. At the start of the movie, Aquaman stopped Kane, his father, and their group of pirates who were attacking a submarine. However, Aquaman refuses to save Kane's father from dying, which leads to Kane wanting revenge against the superhero. Kane was later given Atlantian technology by Orm (Patrick Wilson) to kill Aquaman.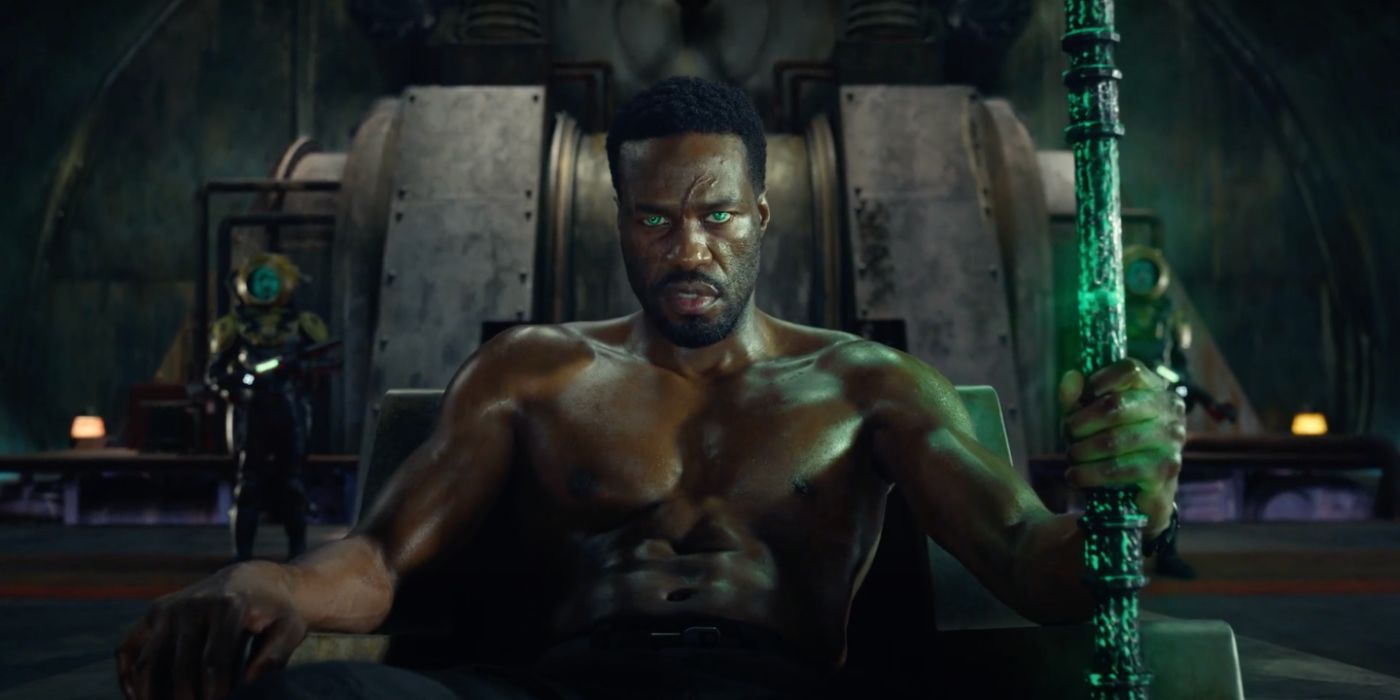 'Aquaman and the Lost Kingdom' Will Be the Final DCEU Movie
Besides being a sequel to the 2018 film, the upcoming Aquaman movie will be the final film set in the DC Extended Universe that began in 2013 with Man of Steel. Last year, James Gunn and Peter Safran were announced as the new co-CEOs of DC Studios. The two have been planning a new DC Universe, which will begin with Superman: Legacy in 2025.
The McFarlane Toys Aquaman and the Lost Kingdom figures are set to be released in November. You can watch the new trailer now, and while we wait for the film to hit theaters on December 20, you can view the new figures below.