The Big Picture
Aquaman and the Lost Kingdom is the highly anticipated sequel to the surprise hit Aquaman, which grossed over $1.148 billion and received critical acclaim.
The sequel brings back Jason Momoa as Arthur Curry/Aquaman and features a star-studded cast including Patrick Wilson, Yahya Abdul-Mateen II, Nicole Kidman, and Temeura Morrison.
The movie's synopsis reveals that Aquaman will team up with his imprisoned brother Orm to defeat the formidable Black Manta and protect their kingdom from irreversible destruction. The film is set to release on December 20, 2022.
Aquaman was one of the biggest surprise hits in recent years. One of DC's less popular heroes, in a film that was following up on Justice League, one of the most critically reviled and notorious big-budget box office flops in movie history. So, for Aquaman to swim along and gross $1.148 billion, and be met with critical acclaim, certainly made headlines and deservedly so, as the Jason Momoa-led film was fun, frothy, and full of action and charm, all of which was sorely lacking from its DC Extended Universe predecessors.
That, in turn, made it even less surprising when a sequel, Aquaman and the Lost Kingdom, was greenlit. And while it was held up repeatedly due to the pandemic and post-production issues, the movie is finally set to arrive in theaters on December 20th. The sequel brings back Momoa as Arthur Curry alongside the likes of Patrick Wilson, Yahya Abdul-Mateen II, Nicole Kidman and Temeura Morrison. To mark that, the first trailer has been released for the sequel and, although it's short but sweet, it teases more fun—and a jacked Patrick Wilson to boot.
The first film follows the story of Arthur Curry (Momoa), a half-human, half-Atlantean reluctant hero, who must embrace his destiny as the rightful ruler of the underwater kingdom of Atlantis. When his half-brother, Orm (Wilson), seeks to unite the underwater kingdoms to wage war on the surface world, Arthur embarks on a quest to stop him. Along the way, he is joined by Mera (played by Amber Heard), a fierce warrior, and together, they confront mythical creatures, uncover secrets of Atlantis, and seek to prevent a catastrophic war. At the same time, Arthur learns to embrace his heritage and become Aquaman.
What's the Story Behind 'Lost Kingdom'?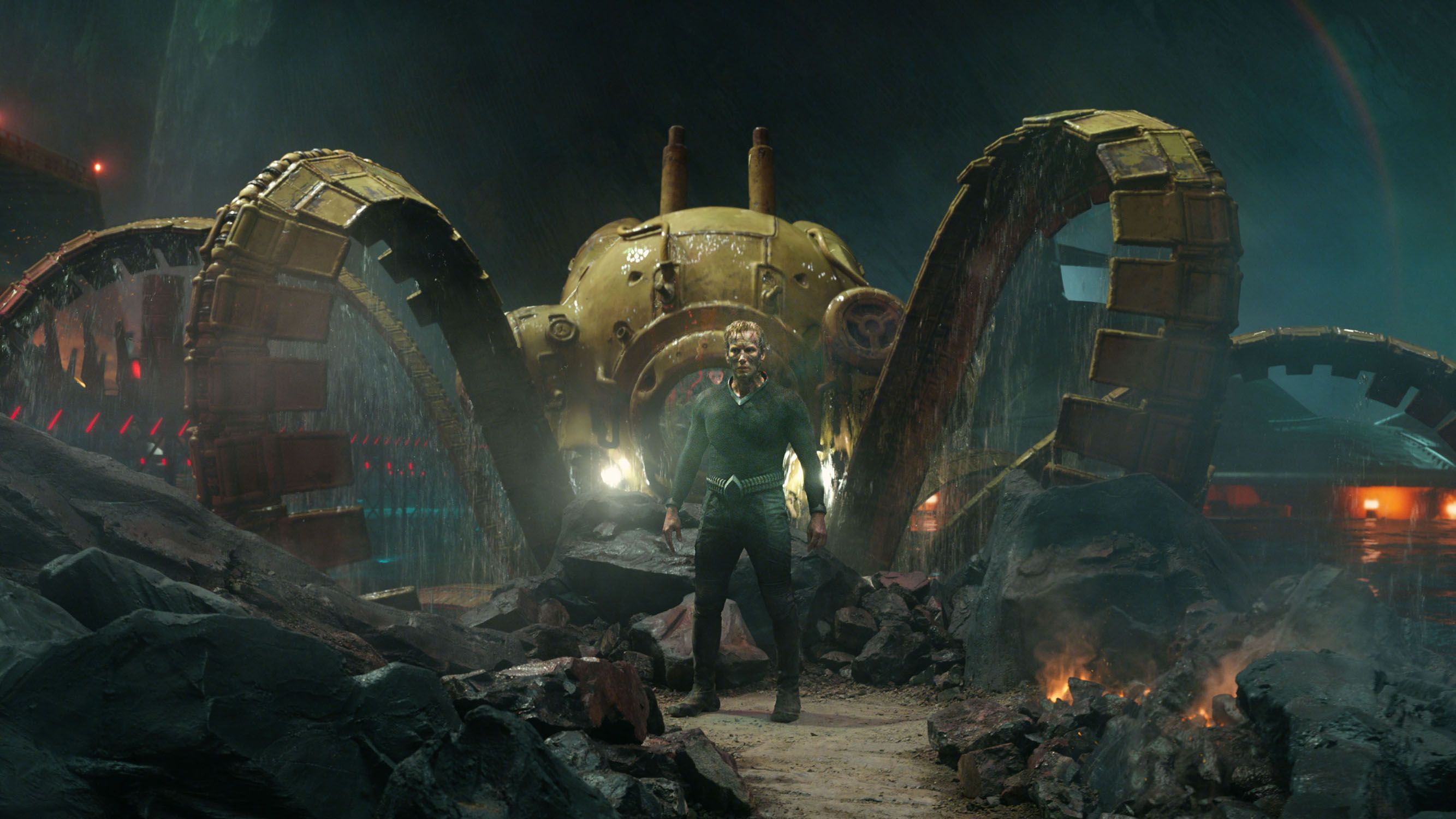 Warner Bros. and DC released the following synopsis for the upcoming movie:
Having failed to defeat Aquaman the first time, Black Manta, still driven by the need to avenge his father's death, will stop at nothing to take Aquaman down once and for all. This time Black Manta is more formidable than ever before, wielding the power of the mythic Black Trident, which unleashes an ancient and malevolent force. To defeat him, Aquaman will turn to his imprisoned brother Orm, the former King of Atlantis, to forge an unlikely alliance. Together, they must set aside their differences in order to protect their kingdom and save Aquaman's family, and the world, from irreversible destruction.

All returning to the roles they originated, Jason Momoa plays Arthur Curry/Aquaman, now balancing his duties as both the King of Atlantis and a new father; Patrick Wilson is Orm, Aquaman's half-brother and his nemesis, who must now step into a new role as his brother's reluctant ally; Amber Heard is Mera, Atlantis' Queen and mother of the heir to the throne; Yahya Abdul-Mateen II is Black Manta, committed more than ever to avenge his father's death by destroying Aquaman, his family and Atlantis; and Nicole Kidman as Atlanna, a fierce leader and mother with the heart of a warrior. Also reprising their roles are Dolph Lundgren as King Nereus and Randall Park as Dr. Stephen Shin.
You can catch the first trailer for Aquaman and the Lost Kingdom below. The film opens worldwide on December 20, only in theaters.