The Big Picture
Aquaman and the Lost Kingdom director James Wan brings his love for the horror genre to the Aquaman franchise, incorporating darker themes while still keeping the films fun and accessible for younger audiences.
Wan drew inspiration from H.P. Lovecraft and Steven Spielberg, combining elements of horror and adventure to create a unique and exciting cinematic experience.
Wan's success in the horror genre has solidified his position as a leader in modern-day horror, with his involvement in various projects including The Conjuring and Insidious franchises.
Over his two decades in Hollywood, filmmaker James Wan has backed some of the most influential horror films in recent memory. His big breakout came with 2004's Saw, a title that would launch a franchise and a dedicated fandom which has led to a whopping number of follow-up films with the tenth arriving later this month. While he's serving Saw X in an executive production capacity, Wan's upcoming project, Aquaman and the Lost Kingdom will mark his return to filmmaking. Although Aquaman may not be a title that audiences immediately connect to the genre of horror, the director has still found a way to weave his favorite influences into the franchise. Collider's Taylor Gates attended a special press preview of the trailer for Aquaman and the Lost Kingdom, where Wan answered questions provided by the attendees with one guest pressing the helmer for more information on how horror influenced his vision behind the live-action telling of the beloved DC hero.
Pointing to how H.P. Lovecraft's influence can be spotted in the initial 2018 film Aquaman, which marked the first time Jason Mamoa's character received a standalone film, one attendee asked if audiences could expect similar themes in the sequel. Acknowledging his tendency to "naturally lean into that darker stuff," Wan said, "I felt like the Aquaman films allow me to play in my love for the horror genre but still make them fun and not necessarily too scary that young kids that may like these films and not be able to watch because it's too frightening. Touching on the "fine line" that he had to walk to ensure younger audiences could see their favorite hero on the big screen, Wan said he tapped into "the early [Steven] Spielberg sort of spirit."
The vision that made films like E.T. the Extra-Terrestrial a huge success, Wan said that he took that idea of, "'Yeah, we can kind of lean dark, but it can also be fun as well,'" adding, "There definitely is sort of shades of that in this world. We're just leaning into the monsters of it all. But for me, it really is just kind of scratching the surface." And, when it comes to what's lurking below that surface and what audiences can expect to see from future team-ups between Wan and DC Studios, the director teases, "It makes me want to do more, put it that way."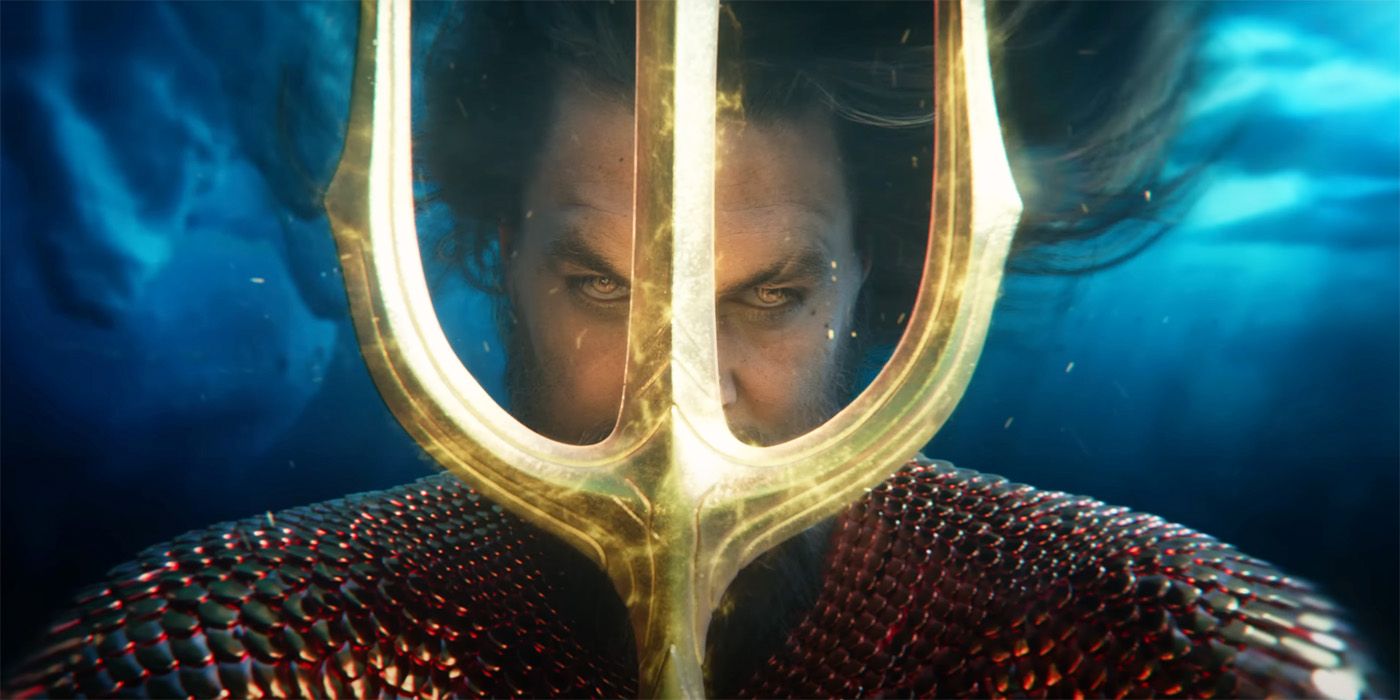 Wan's Ties to Modern-Day Horror
While many will associate names like John Carpenter and Wes Craven with some of the greatest horror movies of all time, Wan has solidified himself as a leader of the modern-day genre. Following his success in Saw, the filmmaker went on to helm titles including Dead Silence and Malignant and kicked off money-making franchises like The Conjuring and Insidious. Still serving in a production capacity on follow-up films from both The Conjuring and Insidious universes, Wan's name is also tied to M3GAN and its upcoming sequel M3GAN 2.0 as well as Gary Dauberman's adaptation of Stephen King's horror novel, Salem's Lot.
Check out the teaser trailer for Aquaman and the Lost Kingdom below and see it in theaters on December 20, 2023.