The Big Picture
Hulu's Huluween promises a spooky lineup of content, including the haunting offering Appendage, starring Hadley Robinson.
In Appendage, Robinson's character, Hannah, deals with the stress of not achieving her fashion design dreams, leading to a physical growth on her body.
In the exclusive clip, Hannah seeks answers from a doctor who reveals that she likely absorbed her twin in the womb, causing the growth, but dismisses her concern about the twin returning.
With October just a few days away, the spooky season is ready to kick off. While horror fans await the arrival of David Gordon Green's The Exorcist: Believer, Emma Tammi's Five Nights at Freddy's, and Kevin Greutert's Saw X, Ryan Murphy enthusiasts are already enjoying a fresh season of American Horror Story. Keeping up with its yearly celebrations of all things spooky, Hulu's Huluween promises an even scarier slate than in the past with a handful of content rolling out over the next month. In an exclusive to Collider clip, audiences can check out one of the streamer's haunting offerings—Appendage.
In Appendage, Hadley Robinson (Moxie) stars as Hannah, an up-and-coming fashion designer facing the crushing feeling that she'll never reach the career of her dreams. Manifesting itself through physical sickness, Hannah's stress gets so out of control that the young woman develops a growth on her body which only makes matters worse. Adding to her imposter syndrome at work, Hannah's personal relationships also begin to take a nosedive once the growth gets even bigger with her boyfriend, best friend, and parents all failing to lift her up during her darkest moment.
Collider's exclusive clip of Appendage sees Hannah searching for answers in the medical community, traveling to see a doctor who may be able to help get her inexplicable growth under control. While there, Hannah discovers that she likely has dual DNA from being one half of a set of twins. The doctor explains that Hannah probably absorbed her sibling while in the womb, causing a birthmark that resulted in the growth due to her stress levels. Worried that there may be a deeper issue, Hannah wonders if there's any way the twin could grow back, an ominous question that the physician simply laughs off.
Who's Behind Appendage?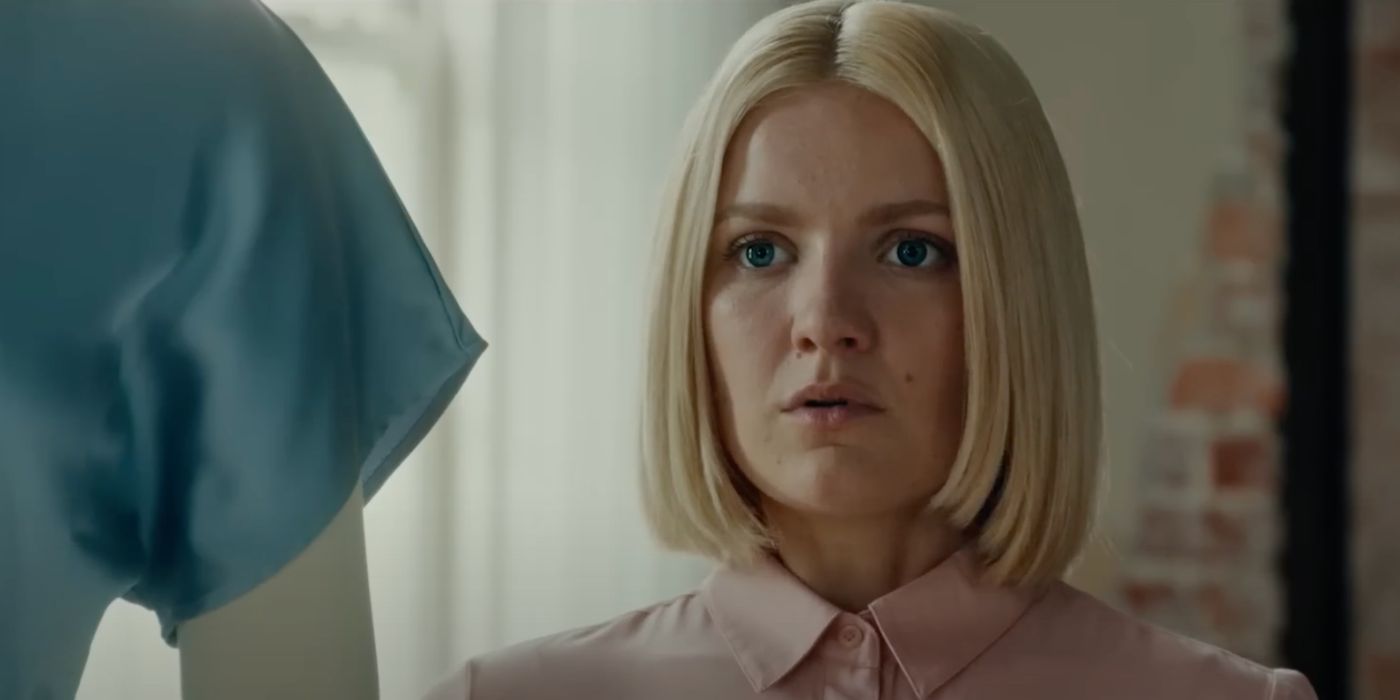 Along with Robinson, Appendage also stars Emily Hampshire (Schitt's Creek), Kausar Mohammed (East of La Brea), and Brandon Mychal Smith (Gridiron Gang). Anna Zlokovic makes her feature-length directorial debut through the project and also serves as a producer alongside Robinson and Alex Familian. David Worthen Brooks, Jenna Cavelle, and Arbi Pedrossian join as executive producers.
This year's Huluween lineup of content will also include the animated series, Fright Krewe, Sean King O'Grady's The Mill, the documentary Monster Inside: America's Most Extreme Haunted House, and the third season of American Horror Stories. Check out Collider's exclusive clip of Appendage below and catch it on October 2 on Hulu.