The Big Picture
Mental health is a prevalent topic in society, and writer/director/producer Anna Zlokovic explores it through the horror genre in her film Appendage.
Zlokovic wants to continue tackling mental health in her future work, focusing on anxiety, depression, and other mental health issues.
Audiences relate to Appendage and feel comfortable discussing their own experiences with anxiety, highlighting the importance of open dialogue about mental health.
Mental health is present in all facets of life — whether it's at the forefront of one's mind, a fleeting thought, or something else. More and more, conversations surrounding mental health and how to approach it without stigma have become more prevalent. In the recently released feature Appendage, mental health takes on a very literal and terrifying form. For writer/director/producer Anna Zlokovic, exploring mental health — more specifically, anxiety — through her film and the horror genre is key to her work.
During an interview with Collider's Maggie Boccella, Zlokovic touched on her hopes to continuing tackling mental health moving forward, saying that "it is just gonna be a thing for a while in the movies that I want to explore. Whether it's anxiety or depression or other mental health stuff…" She continued by noting that while other films explore topics that lean on a little more specific topics such as trauma or grief, she is "really curious about just exploring mental health in horror" — something that encompasses a wider variety of topics to visit.
For Appendage especially, Zlokovic shared how she noticed the film related to viewers following screenings, first noting how something such as anxiety is okay to talk about. Everyone's experience with mental health differs, but Zlokovic was pleased that audiences were able to take similar things from the film — or even speak feelings out loud: "It's fun to go to screenings, we've had two screenings, and people walk out, and they're like, 'You know, I actually have anxiety, too,' and I was like, 'Yes! We all do. It's okay!'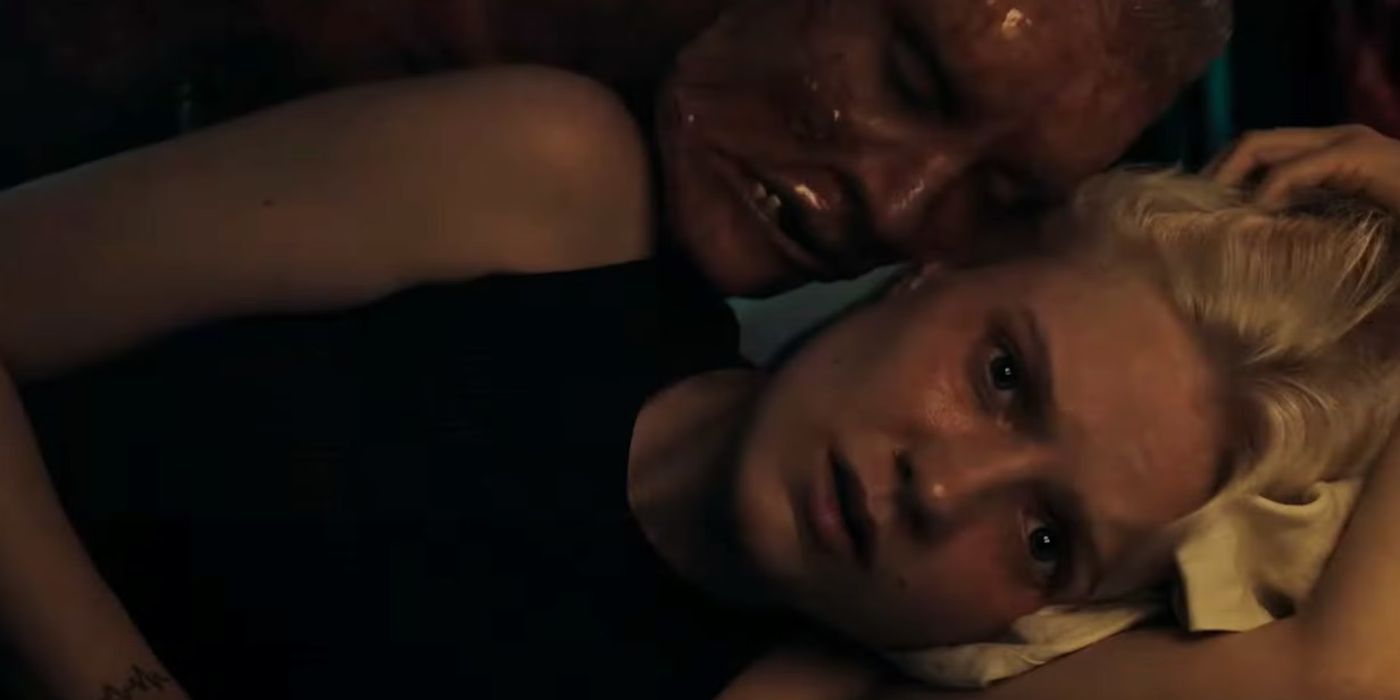 Anna Zlokovic Wanted to Portray Co-Existence
Appendage may be horror, but Zlokovic's main goal by the end of the film was to showcase that even as horrifying as The Appendage is — or how difficult mental health can be – ultimately learning to co-exist with it is a solid way to move forward. In Hannah's case, she's enveloped by shame, which Zlokovic acknowledges only exacerbates things: "[S]he's locking it up in basements and closets, and she doesn't want anyone to see it, and that obviously doesn't work. And I think that contending with shame can make things so much worse." Ultimately, Zlokovic wanted to portray something more true to life, always intending to write an ending in which Hannah comes to terms with her mental health: "Some people would be like, 'She should kill it,' or whatever, but I don't know if that's realistic. I think that it's its own weird, kind of bittersweet, happy, sad ending in a way where it's like, 'We gotta coexist and love it.' Like you said."
Appendage is streaming now on Hulu. Watch the trailer below: