Jeffery Wright's upcoming feature American Fiction is going to be a hilarious peak into author culture. The directorial debut of Cord Jefferson confronts "our culture's obsession with reducing people to outrageous stereotypes," and from the initial trailer and images, the message is on point. The movie made its world premiere at this year's Toronto International Film Festival to much fanfare and critical acclaim. To get fans excited for the feature, the makers have unveiled a new poster. The new poster sees Wright standing tall in a suit, however, the lines drawn over him show him wearing a lot of jewelry and a jacket, signifying how we are stuck in our perception of stereotypes. The poster is quite fun and intriguing as to how the feature handles such delicate themes.
What to Expect From 'American Fiction'
The feature follows Monk (Wright), a frustrated novelist who is done with the tired and offensive "Black" tropes from which the establishment profits. Just to prove his point, he writes an outlandish "Black" book of his own, under a pen name. However, things take a turn when the book propels him to the "heart of hypocrisy and the madness he claims to disdain." It'll be really interesting to see how Jefferson wraps up the themes with comedy, nonetheless, with a seasoned performer like Wright, the material will only be elevated by his performance.
Jefferson directs from his own script which is based on the novel Erasure by author Percival Everett. Also rounding off the cast are Tracee Ellis Ross, John Ortiz, Erika Alexander, Leslie Uggams, Adam Brody, Keith David, with Issa Rae and Sterling K. Brown. With an impeccable cast and think tanks behind the camera, American Fiction is one feature to watch out for its hilarious plot and solid themes. The R rated movie is produced by Ben LeClair, Nikos Karamigios, Jefferson, and Jermaine Johnson, while Rian Johnson, Ram Bergman, Percival Everett, Michael Bowes – all serve as executive producers.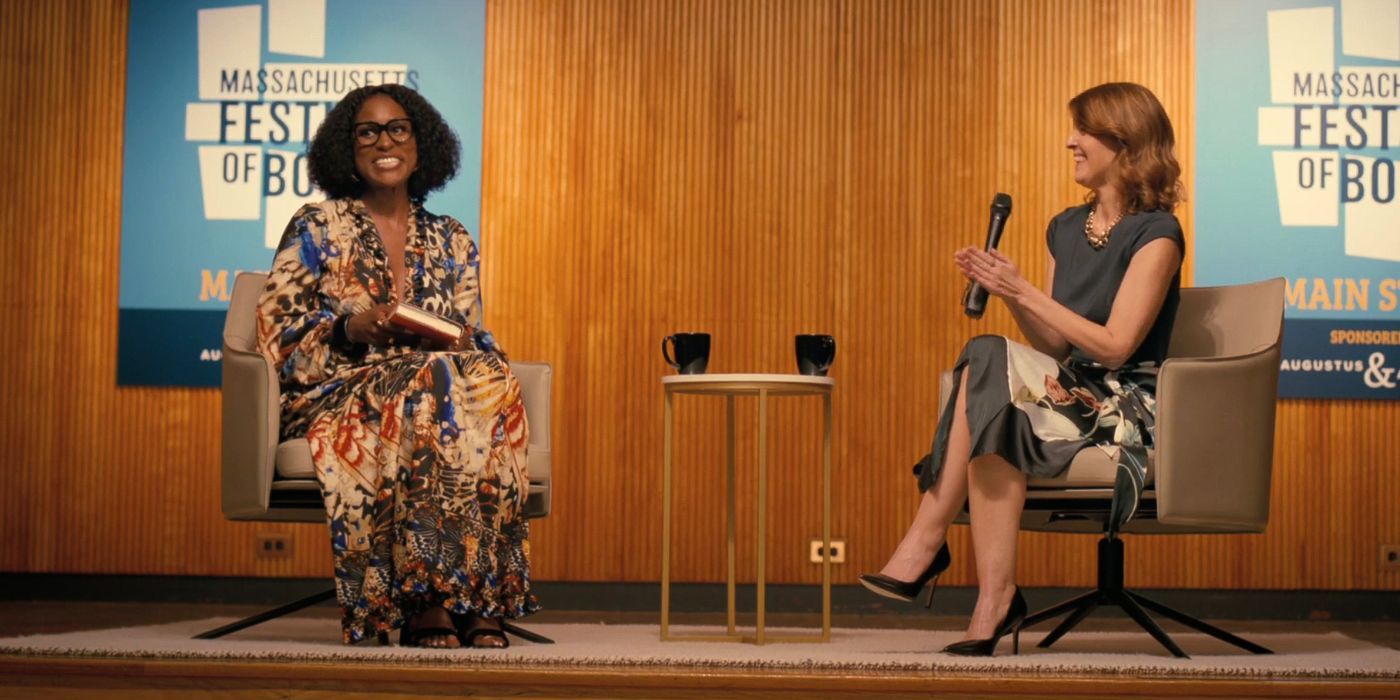 American Fiction will be in select theaters on December 15 before expanding through the country on December 22. You can check out the new poster below: