The Big Picture
Star Wars Saga films are coming to Disney's linear networks, including ABC, FX, and Freeform, in a new deal shared with Turner.
The deal includes all the films, including standalones like Rogue One and Solo, as well as the animated film The Clone Wars.
While the future of Star Wars includes new theatrical releases, the next confirmed release date is set for May 22, 2026.
Disney's linear networks are about to get the classic legend set in a galaxy far, far away, with Variety reporting that the Star Wars Saga films are coming to ABC, FX and Freeform. After six years of the cable rights belonging to Turner, thanks to an agreement the company had signed with Disney for the iconic franchise being aired through their channels, the rights to broadcast the films will now be shared by Turner and Disney.
The new deal includes all the films, from The Phantom Menace up until The Rise of Skywalker, as well as the standalones. That means that Rogue One and Solo are also included as part of the deal, in a new home for the Star Wars Saga besides its streaming residence on Disney+. The animated adventure, The Clone Wars, is also included in the contract.The mysteries of the Force and the rise and fall of the Galactic Empire are making their way to Disney's linear networks, in an indefinite term for them to be distributed over the next few years.
In the Original Trilogy, Mark Hamill played Luke Skywalker, a young farmer who turned out to be the most special person in the galaxy due to his potential for becoming a Jedi. With the help of his reliable friends, he was able to take down the Galactic Empire after decades of the organization terrorizing an entire galaxy thanks to his father, Anakin Skywalker (Hayden Christensen). The Sith Lord's origins were shown in the prequel trilogy, where it was revealed that Anakin fell to the Dark side because he tried to save his wife from dying. Decades later, Rey (Daisy Ridley) would have use make her best efforts to stop the First Order from sending every known planet to a new age of darkness.
What's Next for 'Star Wars'?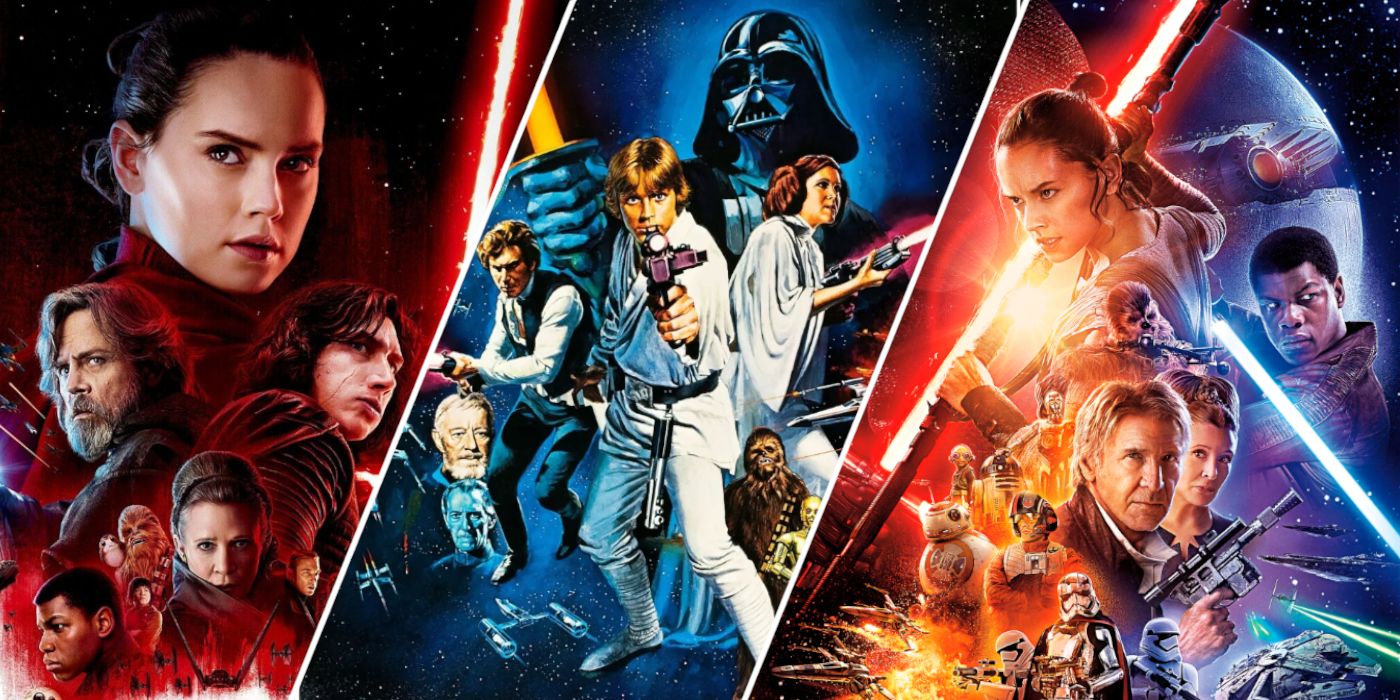 After the release of The Rise of Skywalker in 2019, the studio launched a theatrical release set in the galaxy far, far away. But their current television slate, including series such as The Mandalorian and Ahsoka, is already building towards the future of the franchise. Three new features were announced for theatrical release during this year's Star Wars Celebration Europe, with films from Dave Filoni, James Mangold, and Sharmeen Obaid-Chinoy announced. While it remains to be seen which Star Wars movie will be produced next, the next release date slated for the brand is May 22, 2026.