The movie debuts this December in the US.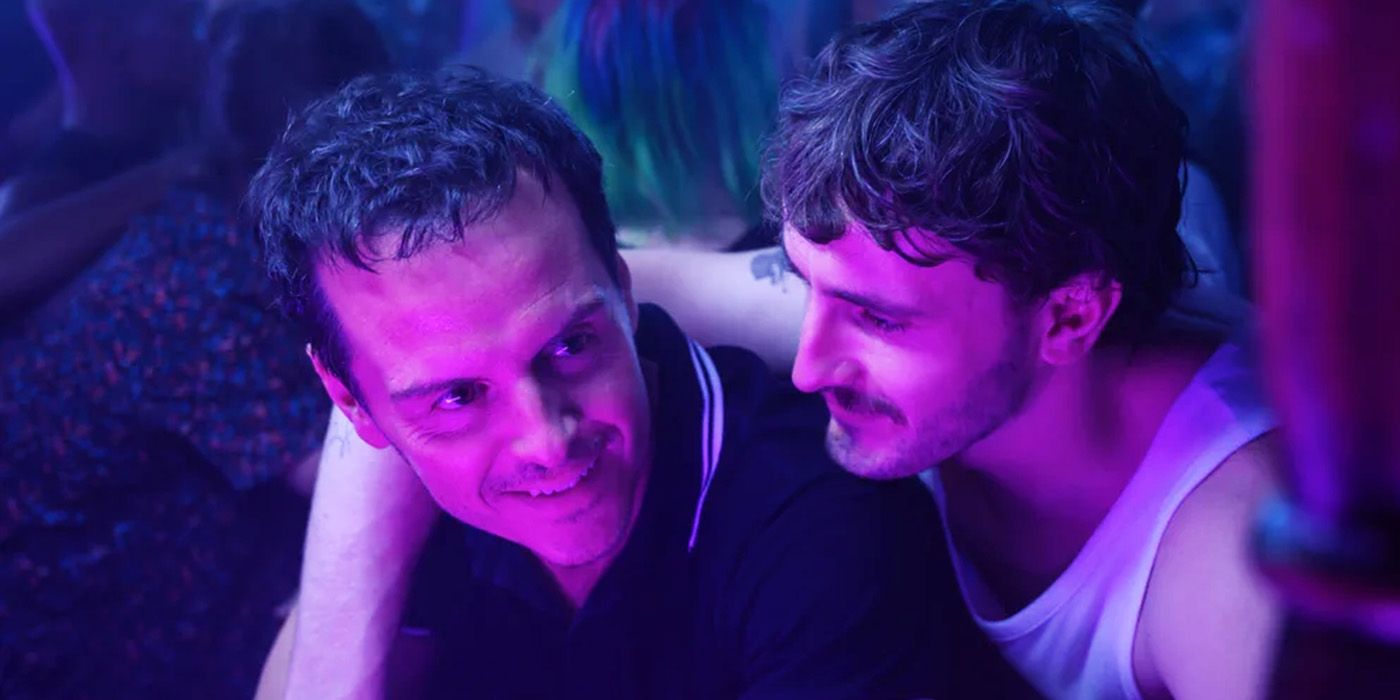 One of the features to watch out for this season is director Andrew Haigh's All of Us Strangers starring Paul Mescal and Andrew Scott. The romantic fantasy loosely takes inspiration from the 1987 novel Strangers by Taichi Yamada and explores the themes of love, loss, and intimacy between two strangers. The movie made its world premiere at the 50th Telluride Film Festival, earlier this year and has since garnered much attention for its performances, themes, and direction.
To excite fans, Empire Magazine has unveiled a new image showcasing the brilliant chemistry between Mescal and Scott as they gaze lovingly into each other's eyes. The movie follows Adam (Scott), a writer trying to come to terms with death of his parents. Things change when he meets, his new neighbor Harry (Mescal), as they strike up an intense and loving relationship. It'll be really interesting to see Scott and Mescal portraying these characters given their individual body of work which has some strong yet sensitive performances.
Paul Mescal and Andrew Scott Have Impeccable Chemistry in 'All of Us Strangers'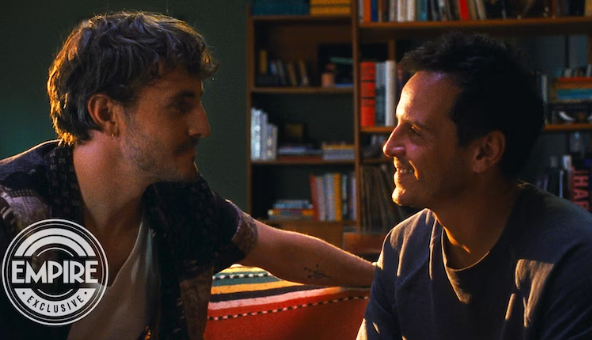 Speaking of the pair, Haigh reveals that the two showcased chemistry early on. "Paul so wanted to work with Andrew, and Andrew with Paul, that it felt like I was watching a love affair happen. That's what good casting is. You watch a love affair blossom." Indeed, their affection translates beautifully not only in the new image but also in previously released teasers and images.
While the movie has both romantic and dramatic themes Haigh hopes it is going to speak to "all sorts of people," elaborating, "Because we all want the same things. We want to feel loved. We want people to be compassionate to us. We want to be there for other people." Given what we have experienced through the marketing material released by far the feature is certainly going to speak to a wider audience. Further bringing Haigh's vision to life are Jamie Bell as Adam's father, Claire Foy as Adam's mother and Ami Tredrea as a Waitress.
All of Us Strangers debuts in the United States on December 22 and in the United Kingdom on January 26, 2024. Check out everything we know about the movie so far here.