The Big Picture
John Cena's character Mason Pettits is an ex-Special Forces operative who just wants to do his job, but struggles with Alison Brie's character Claire's ego and condescension.
Freelance follows Claire as she interviews a dictator in South America, with Mason hired to provide security. When a military coup occurs, they must work together to survive.
Directed by Pierre Morel and featuring a talented cast including Christian Slater and Alice Eve, Freelance offers an action-packed adventure with a unique mix of humor and danger.
Freelance, the upcoming action-comedy that stars John Cena and Alison Brie, is scheduled for release in theaters on October 27, and Collider is delighted to be partnering with Relativity Media to give our readers an exclusive look at the movie. The clip features Cena's ex-Special Forces operative Mason Pettits approaching Brie's journalist for the first time, and it gives us a glimpse into their dynamic as we see Cena as a man just trying to do his job which is proving difficult given the ego Brie's Claire Wellington apparently has, brushing him off with an autograph before talking down to him.
The movie follows Brie's character as she travels to South America to interview a despotic dictator, President Venegas, played in the film by Juan Pablo Raba. Cena's character is hired to accompany her on the risky assignment, but when a military coup breaks out, the three of them must join forces if they want to survive the ordeal, in an immense culture clash that will call on them to use their unique skills in order to make it out alive.
Collider will also be hosting a special early screening of the movie on October 24, in Los Angeles, with all guests receiving free popcorn and a drink. If you'd like the opportunity to be part of the screening, you can get all the information you require via this link.
Who Else is Involved in 'Freelance'?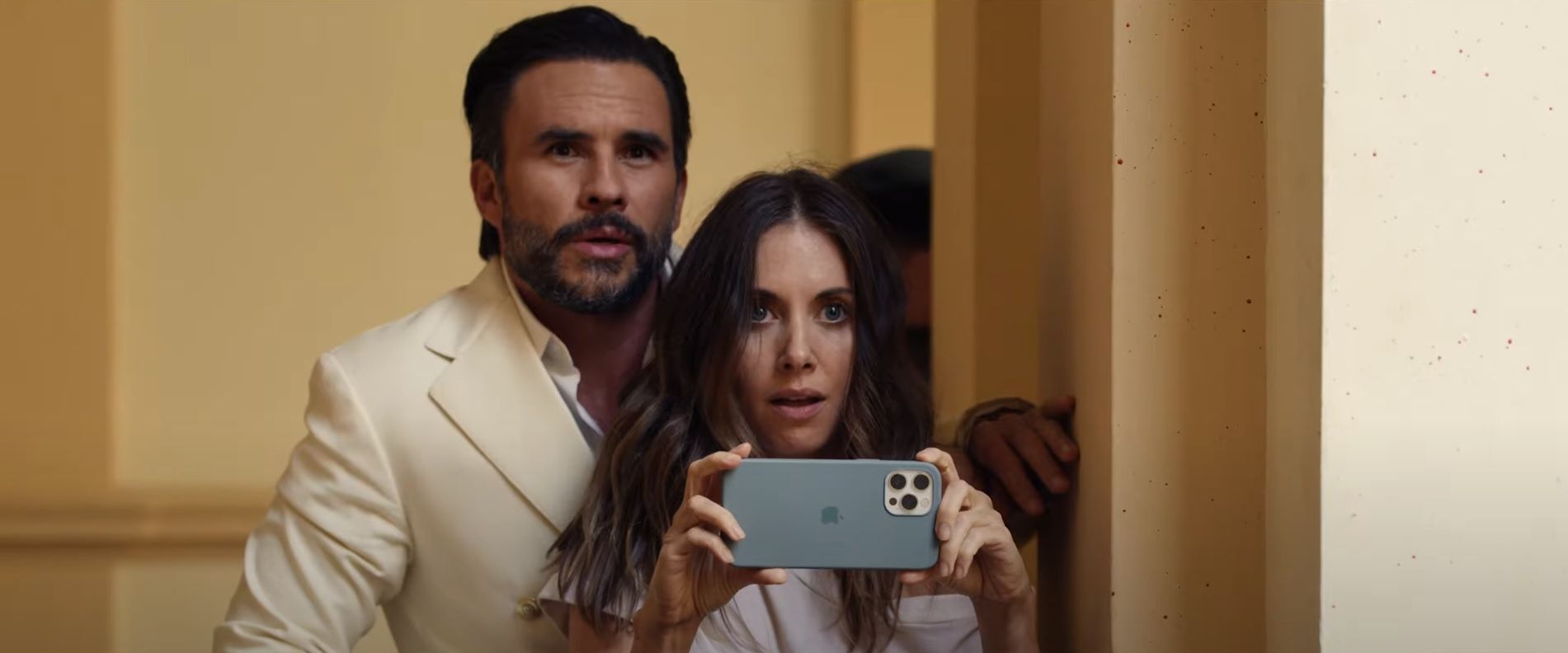 The film comes from director Pierre Morel, best known for his work on the likes of Taken and Peppermint, and written by Jacob Lentz, Freelance also stars Christian Slater, Alice Eve, Martin Csokas, Julianna Arrieta and Sebastian Eslava. The synopsis for the movie can be found below.
Ex-Special Forces operative Mason Pettits (John Cena) is stuck in a dead-end desk job when he's reluctantly recruited by former military buddy Sebastian Earle (Christian Slater) to take on a simple freelance gig providing security for washed-up journalist Claire Wellington (Alison Brie). He begrudgingly escorts Claire on assignment to interview a ruthless – but impeccably dressed – dictator Juan Venegas (Juan Pablo Raba), when a military coup breaks out just as she's about to get the scoop of a lifetime. Now, the unlikely trio must figure out how to survive the jungle AND each other in order to make it out alive!
Freelance is set to open in theaters on October 27, 2023. Check out our exclusive clip from the movie down below.