The Big Picture
Director Alexander Payne reveals his desire to make a Western film, believing it to be his "true destiny" after his success in comedies.
Payne hasn't finalized the specifics of the project but expresses his preference for a traditional Western style compared to more unconventional entries.
He plans to set the film in central Nebraska in the 1880s, emphasizing the importance of historical accuracy and deep research in creating an authentic setting.
Academy Award-winning director Alexander Payne has largely lived in the world of comedy with acclaimed titles like Sideways, The Descendants, and, most recently, his Toronto International Film Festival entry The Holdovers. One of his next projects, however, will finally give the director a chance to explore a genre he's always wanted to — the Western. Speaking to Collider's Steve Weintraub at our TIFF media studio at the Cinema Center at MARBL, Payne revealed that he's currently developing a Western and teased what to expect from his take on the genre.
"Famous last words and, 'Oh, he said that at TIFF in 2023, and it never came to be. He's so pathetic.' Let's just say I've long wanted to make a Western," Payne revealed when asked about his next project. "I somehow think these nice little comedies I've made are leading me toward my true destiny, I think, and hope, which is Westerns." Although the WGA and SAG-AFTRA strikes undoubtedly make things more difficult, Payne and his team are taking the time right now to work out what exactly the project will be.
Don't expect to see the Western for a while though as Payne hasn't nailed down specifics. After being asked what he'll bring to the genre, the director wasn't certain, though he noted he'd like to aim for a traditional western as compared to something like Viggo Mortensen's TIFF entry The Dead Don't Hurt. "Who the hell knows?" Payne added. "Obviously, it'll be as filtered through me, but I like traditional Westerns. I like good traditional Westerns." Part of the joy of making such a project is Payne's curiosity about what he could offer, saying "That's why I'd like to make it. I'd like to know what it is."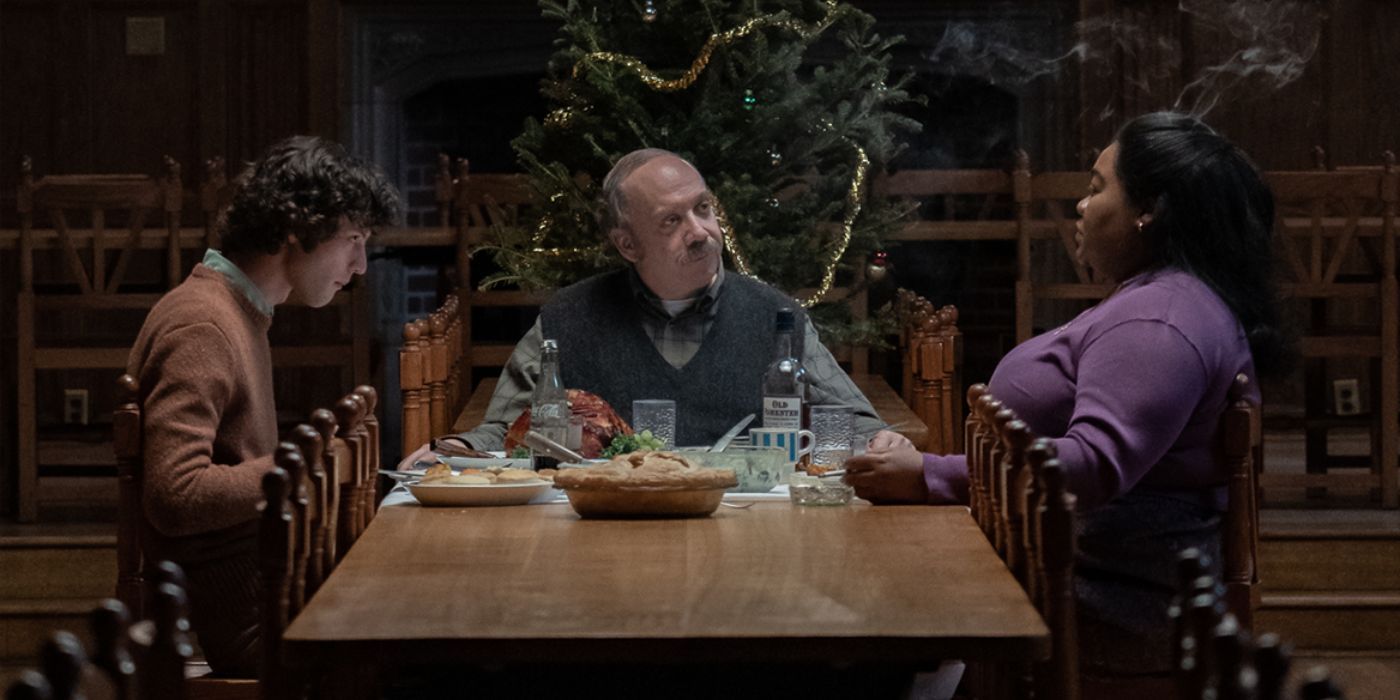 Where Will Payne's Western Be Set?
Although he couldn't provide much information on the plot or the style of his Western, Payne did give some insight into the location and where he could be filming. His project will be the product of deep research, he insists, ensuring his Western setting will be as historically accurate as possible. "One thing I'm doing is not simply watching a bunch of old Westerns but also reading late 19th-century American history, in general, and Nebraska history, in particular," he told Weintraub. "I want it to be a Western set in central Nebraska in about the 1880s." Finding a place that could pass for late 1800s Nebraska will be challenging, but he cited The Revenant and McCabe & Mrs. Miller as examples of films that made more difficult environments from the past come to life. "Sometimes you set something in one place, but it actually looks more like it used to look somewhere else. And then, you have to deal with the whole damn tax incentive crap."
For as much as he wants to create the project, Payne's focus right now is primarily on The Holdovers. "No, the thing I'm spending the most time on right now is talking about this movie. I'm just starting that. What did I do yesterday? I ordered a new dishwasher from Costco because the first one that came didn't fit," he said. His latest stars Paul Giamatti as a grumpy professor at a New England prep school who forms an unlikely bond with one of the class troublemakers (Dominic Sessa) and the school's head cook (Da'Vine Joy Randolph) while stuck watching over students with nowhere to go during Christmas break.
The Holdovers premieres in select theaters in New York and Los Angeles on October 27 before a limited nationwide release on November 3 followed by a wide release on November 10. Check out our interview with the director when it's live and keep an eye out for more coverage from TIFF 2023.