The Big Picture
Air Bud film franchise is coming to Disney+ on October 1, including the original 1997 movie and four sequels.
The story follows the adventures of a Golden Retriever with exceptional basketball and football skills who changes the lives of the people he meets.
The franchise expands beyond sports with the introduction of Air Buddies, taking the story in a new direction.
The Air Bud film franchise will be making its way to Disney+ on October 1, giving audiences the opportunity of hopping back into the adventures of the Golden Retriever with extraordinary abilities on the basketball court. Besides the original 1997 installment being available, four sequels will be launched on the platform as part of the collection. The entire journey of the dog who changed the lives of the people he visited is coming back, with all the fun and charm a story about a Golden Retriever becoming a professional athlete can have.
Directed by Charles Martin Smith, the original 1997 movie featured Kevin Zegers in the role of Josh Framm, a boy who was deeply affected by the recent death of his father. In what could probably be called destiny bringing two kind souls together, Josh ran into Buddy while going for a walk one day. The dog lived with an abusive owner, Norm Snively (Michael Jeter), and if he went to live with the boy, he could escape the horrible conditions he was being kept in. Before anyone knew it, Buddy became the official mascot of Josh's school basketball team, and since there wasn't a rule keeping him from playing, he was able to lead them towards victory.
The success of Air Bud, related to its small budget, prompted Disney to continue with the development of a sequel, and Air Bud: Golden Receiver premiered a year after the first movie. Josh had already become a teenager by that point, and if the fact that Buddy could play basketball wasn't impressive enough, the family would soon discover that the dog was also a natural football player. In the meantime, Josh had to process how his mother was already open to the idea of dating other people after the loss of his father.
A New Legacy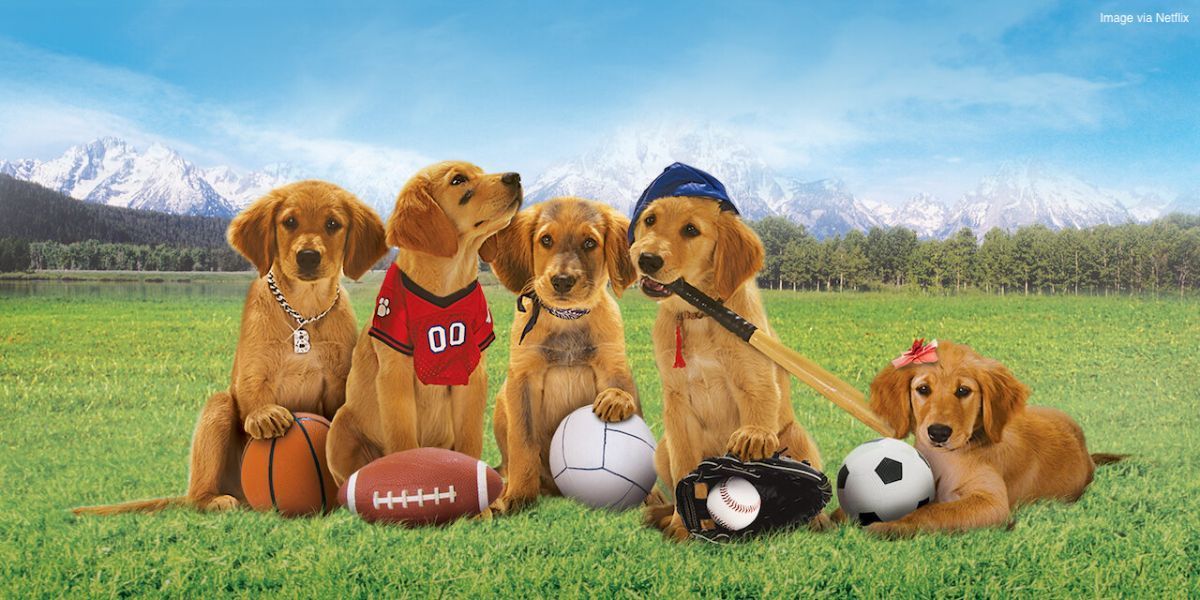 The final sequel from the original franchise was 2003's Air Bud: Spikes Back, which was also the only installment in the series that didn't feature Kevin Zegers. Josh's younger sister, Andrea (Katija Pevec) was the human protagonist of this story instead, with Buddy discovering that he's also excellent at playing volleyball. The franchise took a break for a couple of years, before returning in the form of Air Buddies. The new line of projects would lead the storyline through a journey where the concept moved away from sports.
You can check out the official posters from the Air Bud franchise below, before the movies arrive at Disney+ on October 1: