The Big Picture
Nicolas Cage's performance in Kristoffer Borgli's upcoming film, Dream Scenario, is described as mesmerizing and interesting, adding an artistic layer to the movie.
The film incorporates autobiographical elements of Nicolas Cage, drawing from his own personal experiences and adding depth to the character.
Dream Scenario features a talented ensemble cast, including Michael Cera, Julianne Nicholson, Tim Meadows, and Dylan Baker, and will be released in theaters on November 10.
In Kristoffer Borgli's upcoming film, Dream Scenario, Nicolas Cage plays a man inexplicably appearing in everyone's dreams. A quiet run-of-the-mill college professor, his mundane life is flipped upside down by the strange events, which launch him to celebrity status. While it would seem that Cage is the perfect actor to play the role in A24's latest comedy (after all, who hasn't had a dream about the Face/Off star?), there were other actors up for the role. During an interview with Collider's Perri Nemiroff at the Fantastic Fest, Borgli spoke about Adam Sandler's almost involvement in the project and why Cage was the right choice.
"I think that looking back, in retrospect, it's impossible for me to unsee Nic in this part," Borgli says. "He just made the character so watchable and interesting. He does so many choices that are kind of mesmerizing and strange in a good way." Agreeing with our sentiments, the filmmaker added, "Not only is he such a good actor, but just the idea of Nicolas Cage in our culture, who has gone through the thing where your persona outgrows the person, so he added kind of an artistic layer to the movie that is also hugely interesting, and I think he channeled some of his own personal experiences through the character."
Over his four decades in the industry, Cage has become an icon for his over-the-top performances, as well as transformed into a figure of lore due to his personal life. From, at one point in time, being the owner of what's been deemed as the most haunted house in America (The LaLaurie Mansion in New Orleans) to his impressive collection of odd items and trinkets, the myth behind the man is, as Borgli put it, grander than the star himself. Just as Cage did in Tom Gormican's feature, The Unbearable Weight of Massive Talent, Borgli says that parts of Dream Scenario are "autobiographical elements of Nicolas Cage."
Who Else is in Dream Scenario?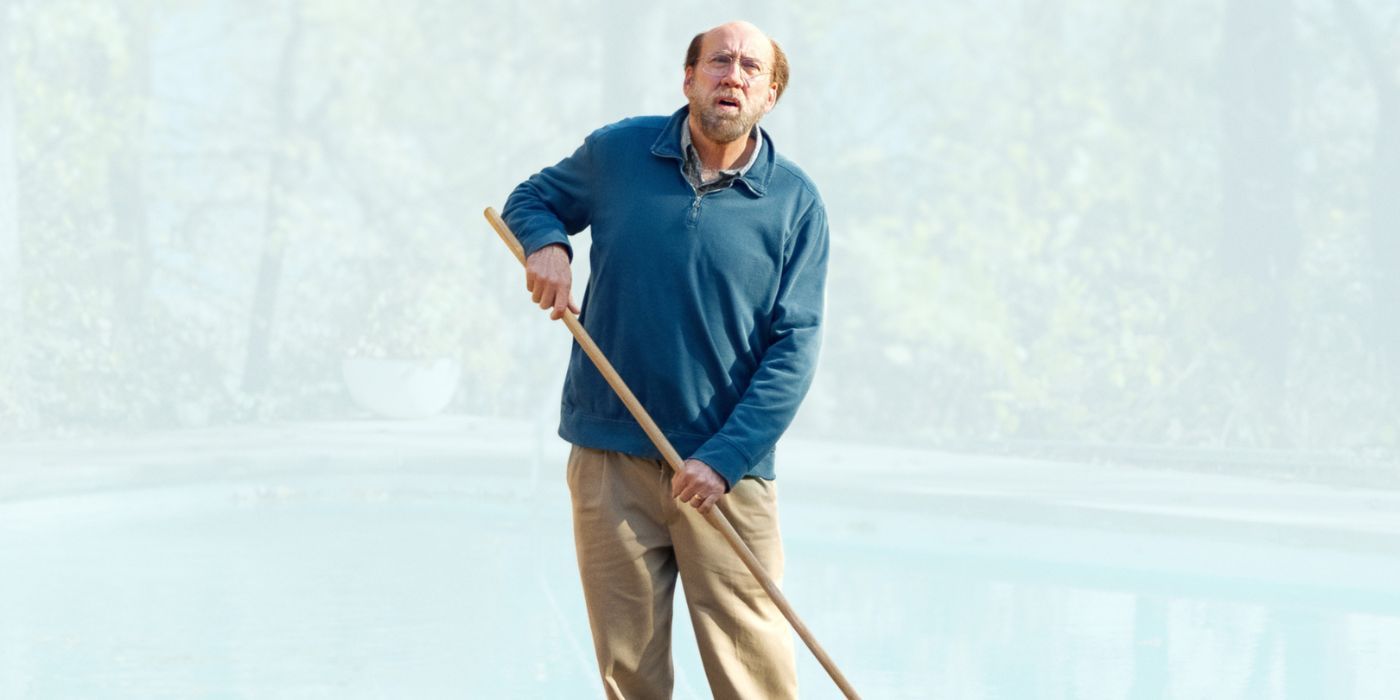 Also featured in the comedy are Michael Cera (The Adults), Julianne Nicholson (Mare of Easttown), Tim Meadows (The Goldbergs), and Dylan Baker (Hunters) with an ensemble set to include Kate Berlant (Sorry to Bother You), Dylan Gelula (Unbreakable Kimmy Schmidt), Krista Bridges (Narc), Marnie McPhail (The Edison Twins), Sofia Banzhaf (Closet Monster), Noah Lamanna (Star Trek: Strange New Worlds), Paula Boudreau (Doc), Lily Gao (Slip), and Kaleb Horn (The Kid Detective).
Prepare for your next dose of Cage in Borgli and A24's Dream Scenario when it pops into theaters on November 10.