The Big Picture
Adam Driver showcases his talent for playing wealthy Italian businessmen as he takes on the role of Enzo Ferrari in Michael Mann's upcoming film.
The trailer reveals a fast-paced and intense story centered around Enzo's life and the 1957 "Mille Miglia" race, which was marred by a serious accident.
Alongside Driver, the star-studded cast features Penélope Cruz and Shailene Woodley, and the film is directed by Mann with a script co-written by Troy Kennedy Martin.
Adam Driver, it seems, has a knack for playing wealthy Italian businessmen. He notably played heir to the titular luxury fashion empire in Ridley Scott's House of Gucci opposite Lady Gaga, and now fans will get to see him in a much faster-paced — literally — story as he takes on the role of automobile tycoon Enzo Ferrari in Michael Mann's upcoming Ferrari. As the film premieres at Venice Film Festival this week, Neon has unveiled the very first trailer for the highly-anticipated feature.
This also isn't the first time fans have seen Driver in the world of racing, as the actor recently appeared at the Indy 500 in May, and also appeared in 2017's crime comedy Logan Lucky, which was set in and around the Coca-Cola 600. This time around, things take a turn for the series, as in the new trailer, we see Enzo at a key point in his life, preparing for the 1957 "Mille Miglia" race across Italy. The year is notable, because that was the year a Ferrari vehicle was involved in a serious accident in the home stretch, resulting in several casualties. Though perhaps less literally severe, we also see him struggling with both his personal life, and the fallout of the accident, which got Enzo charged with manslaughter.
Who Stars in 'Ferrari'?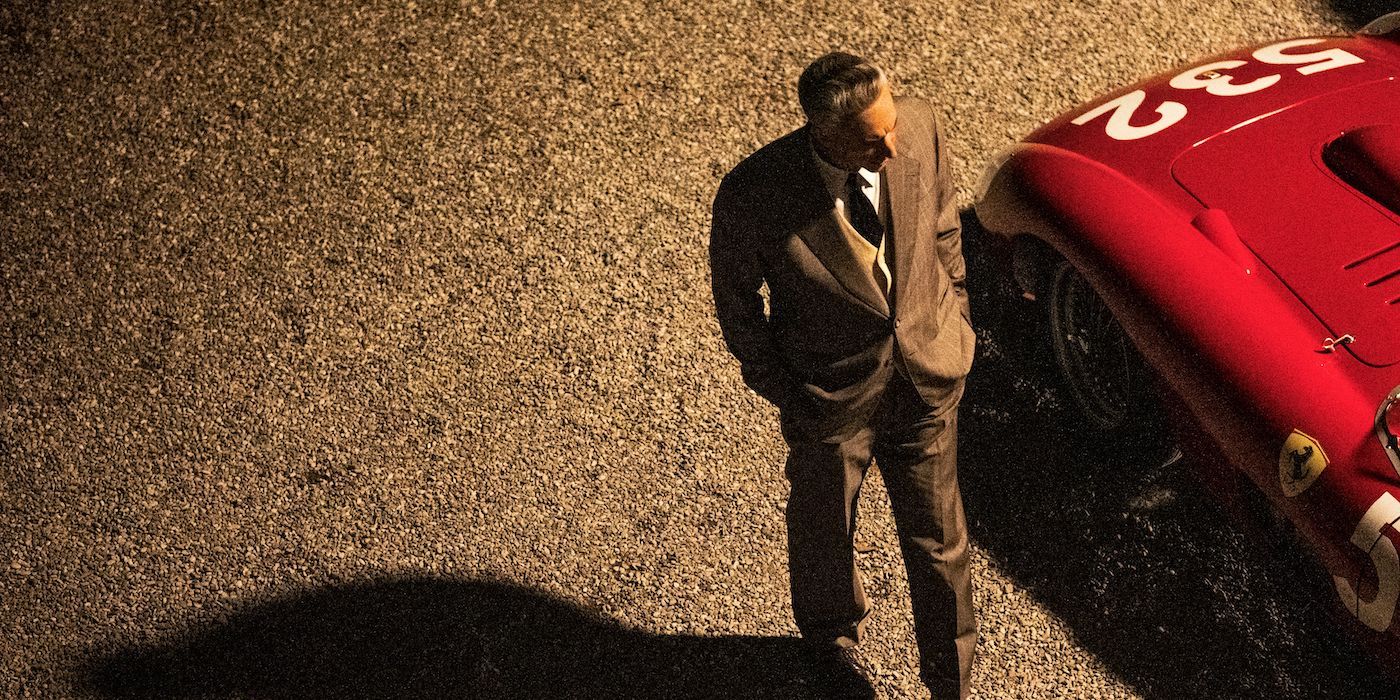 In addition to Driver, the film also stars Penélope Cruz as Enzo's wife Laura, and Shailene Woodley as Enzo's mistress Lina Lardi. The film will also star Patrick Dempsey, Jack O'Connell, Sarah Gadon, Gabriel Leone as Alfonso de Portago and Erik Haugen as de Portago's navigator Edmund Nelson. Both de Portago and Nelson were among those killed in the car accident, meaning the film will likely spend a lot of time on the events leading up to the tragedy.
Mann directs the film from a script he co-wrote with the late Troy Kennedy Martin, and produces alongside P.J. van Sandwijk, Niels Juul, Qi Lin, John Lesher, Lars Sylvest, Monika Bacardi, Thorsten Schumacher, Andrea Iervolino, Gareth West, and Thomas Hayslip.
Ferrari premieres later this year at Christmas. Check out the trailer below: