The Big Picture
Annapurna Animation is actively developing an adaptation of the video game Stray, which features a stray cat and its drone companion.
The game's unique perspective through the eyes of a cat is what made it popular, and the challenge for the studio is to capture that essence in the movie.
Annapurna Interactive, the studio's video game arm, has plans to adapt other games like Twelve Minutes and Outer Wilds in the future.
With its debut feature, Nimona, in the books, Annapurna Animation has set its sights on its next feature. Next on the docket will be Stray, an adaptation of one of last year's most-acclaimed video games. Entertainment Weekly reports that Stray is now in active development at the studio, which saw serious success with their adaptation of ND Stevenson's graphic novel.
The video game, a co-production of the studio's video game arm, Annapurna Interactive, was a hit upon its release last year with both gamers and critics, and provides a unique challenge for an adaptation – its only two characters are a stray cat and its drone companion. Says Annapurna (Anna-purr-na?) co-head Robert Baird, "I think it's one of the reasons why the game was incredibly popular, that you are seeing the world through the point of view of an adorable cat. How did they pull that off, and how are we going to pull that off in the movie? We will, even though sometimes it feels impossible, but we know that's the essence of the game and the key to telling the story." The studio intends to adapt a number of other games from Annapurna Interactive's library, which also includes Twelve Minutes, What Remains of Edith Finch, and Outer Wilds.
What Is 'Stray'?
Stray (not to be confused with this year's Will Ferrell/Jamie Foxx talking dog comedy Strays) takes place in a futuristic walled city, which the feline protagonist finds itself trapped in. With the help of an intelligent drone, B-12, the cat must find its way out of the city, which has apparently been abandoned by humans, but is occupied by machines, deadly Sentinel security drones, and the hostile Zurks, gigantic mutated bacteria. In his review, Collider's Chase Hutchinson called it "sublime", praising the design, storyline, and score, while describing it as "is a work of vibrant imagination about what the future may look like when all we hold dear has fallen apart."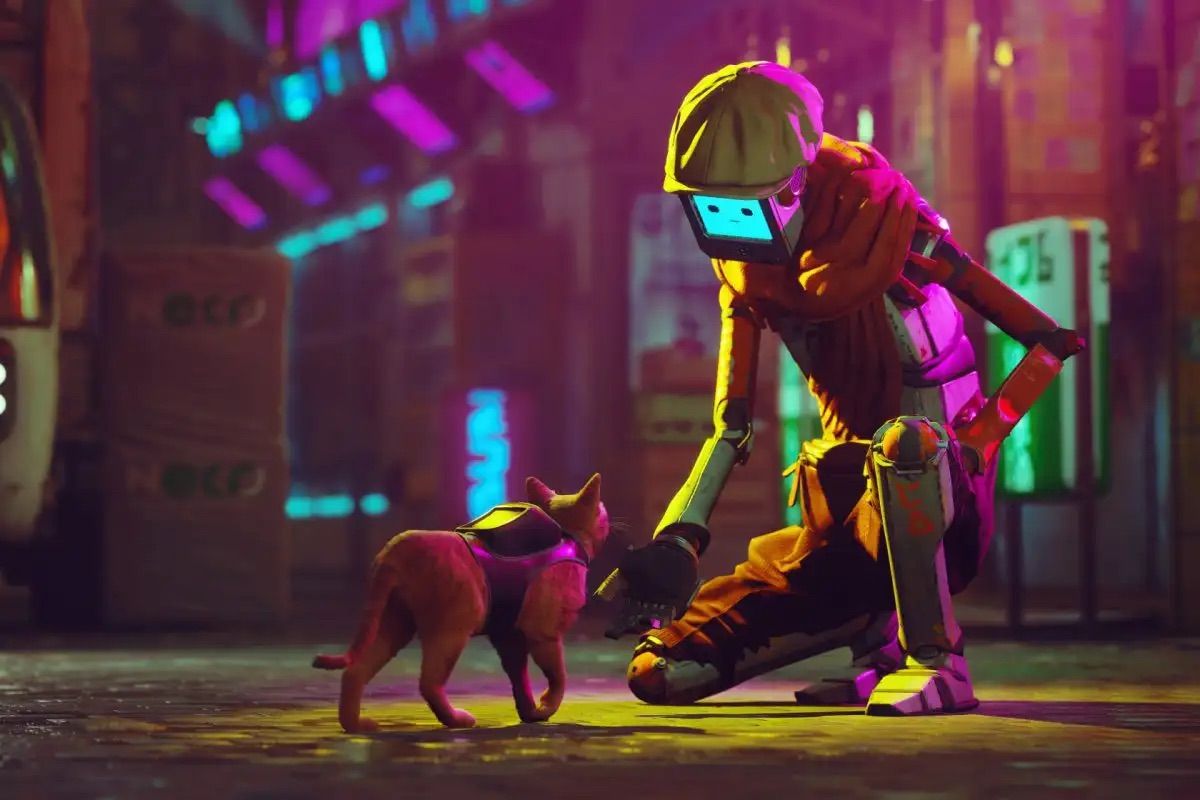 Stray is in active development. Stay tuned to Collider for future updates, and watch the trailer for the Stray video game below.