The Big Picture
Lionsgate has shared an exclusive clip from the upcoming horror-thriller movie Squealer, giving audiences a glimpse into the terrifying world of pigs.
The film follows a police officer and a social worker investigating the disappearance of young women, with clues leading them to a pig farm owned by a local butcher.
Pigs have frequently been used in horror movies, with examples such as the Saw franchise and the critically acclaimed film Pig starring Nicolas Cage. Squealer adds a new creepy layer by showcasing the aggressive behavior of pigs when they're eating.
In just a couple of weeks we'll be able to witness Squealer, the new horror-thriller movie based on terrifying real events. In order to give us a better sense of the story, Lionsgate shared with Collider an exclusive clip that sheds a new light into how scary pigs can be. We can now unveil the disturbing sneak peek to you and remind you that the movie is slated to premiere in early November. If you already have swinophobia, however, we advise you to stay away from it.
In the gritty story, Tyrese Gibson (Fast & Furious franchise) and Theo Rossi (Sons of Anarchy) play a police officer and a social worker who team up to start investigating the disappearance of young women in a small town. They get baffled when they realize that clues are leading them to a pig farm owned by the local butcher. Whether this is a red herring or not, the table is set and pigs have already come into the fold.
It doesn't take much to put two and two together and realize what direction Squealer is taking us. The fact that it happened in real life makes it scary enough, but the exclusive clip adds a whole other creepy layer to it. In the scene, a woman feeds pigs who eat in a way that suggests they're behaving more aggressively than pigs normally should. In order to underscore it, we're shown that you should never mess with pigs when they're eating because they can get surprisingly violent.
Pigs in Horror Movies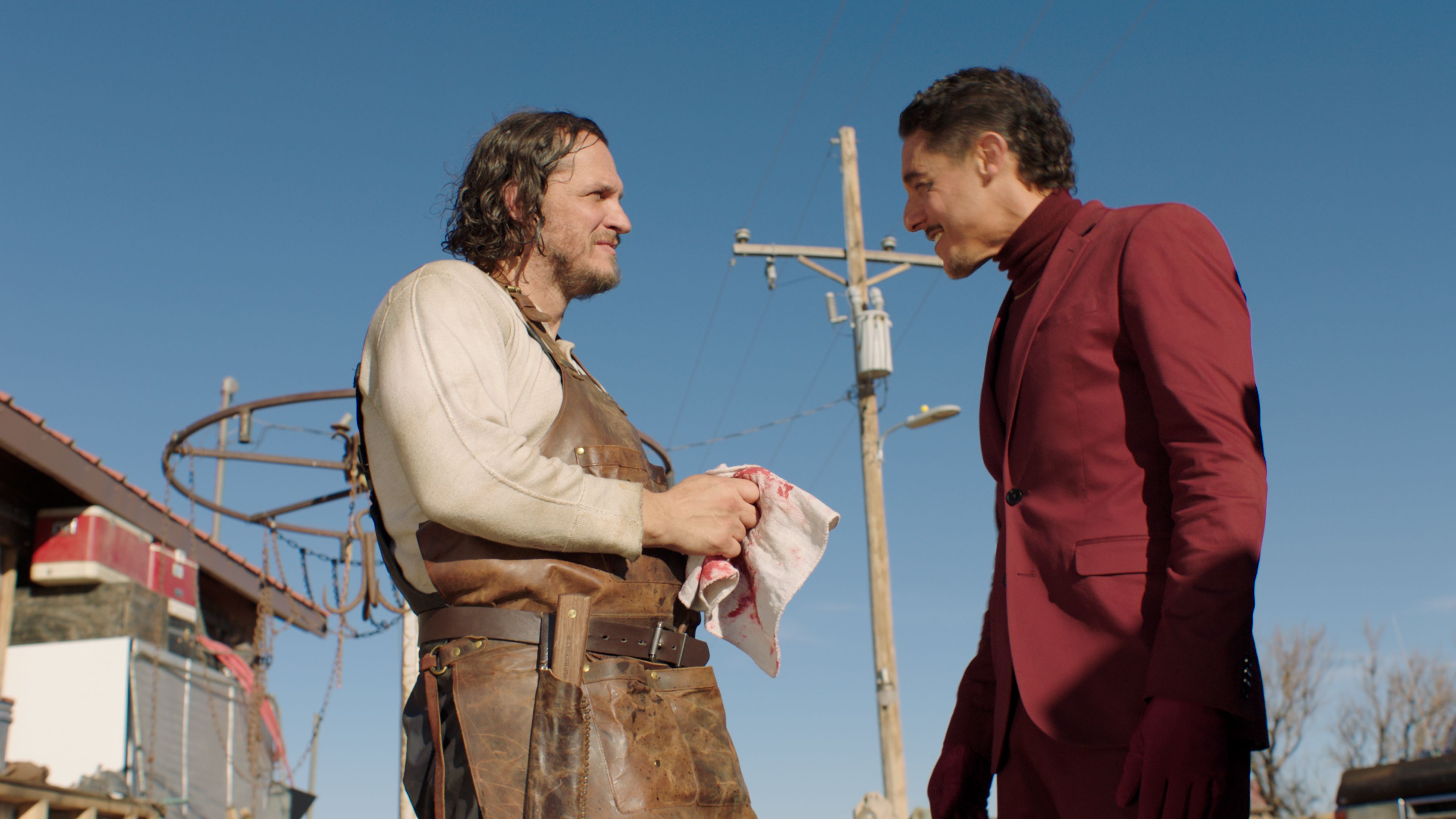 Funnily enough, pigs have been featured in horror and thriller movies with a surprising frequency. Across all the Saw franchise, for example, the Jigsaw killers wear a disgusting-looking pig's head to approach their victims. The 2018 controversial The Farm had pigs as important narrative elements and even Nicolas Cage (Renfield) befriended one in the critically acclaimed Pig.
Squealer is directed by Andy Armstrong, who helmed TV movie Moonshine Highway in 1996 and now is following it up with a feature film that is set to premiere in theaters. He co-writes the screenplay with Danielle Burgio – both of whom are trading their stunt-performing duties to filmmaking for a bit. The duo did extensive work in the stunt teams of titles like The Matrix Revolutions, The Amazing Spider-Man 2 and The Firm. The duo also stars in the horror-thriller along with Wes Chatham (Ahsoka), Kate Moennig (The L Word: Generation Q) and Ronnie Gene Blevins (Tulsa King).
Squealer premieres simultaneously in theaters, on Digital and On Demand on November 3. You can watch the exclusive clip an check out the poster below: