The Big Picture
Kenneth Branagh returns as Hercule Poirot in A Haunting in Venice, as he tries to enjoy retirement until an old friend disrupts his peace with an invitation to debunk a renowned medium's séance.
The film has grossed $37.2 million globally, with better ticket sales in North America compared to its predecessor but lower than the first film in the series.
A Haunting in Venice is loosely based on Agatha Christie's novel "Halloween Party," incorporating similar themes and characters, and has received improved critical reception compared to Branagh's previous Poirot films.
A Haunting in Venice marks Kenneth Branagh's third outing as Hercule Poirot, the famed European detective created by the author Agatha Christie. In the latest addition to the franchise, he attempts to enjoy a tranquil retirement in the Italian city of canals. His peaceful paradise is ruined when old friend Ariadne Oliver — played by Tina Fey — the author of crime novels about a famed European detective (stop if this sounds familiar) turns up with an invitation for Poirot to debunk a renowned medium who is attempting a séance nearby.
The film grossed $14.5 million domestically, and collected another $22.7 million at the international box office, bringing its global tally to $37.2 million. In North America, tickets sales were slightly better than its predecessor, 2022's Death on the Nile ($12.8 million), but down considerably from the first in series, 2017's Murder on the Orient Express ($28.6 million). The film stars Branagh, Fey, Michelle Yeoh, Kelly Reilly, Jamie Dornan and more.
Word of mouth and critical reception of the film was vastly improved from Branagh's previous Poirot films, with its 79% Rotten Tomatoes score from Death on the Nile's 61% and Murder on the Orient Express's 60%. The film is also expected to perform more consistently overseas due to the demographics the film is aimed at perhaps not rushing to theaters on opening weekends. The movie was budgeted at a moderate $60 million, which should ensure a decent enough return is made.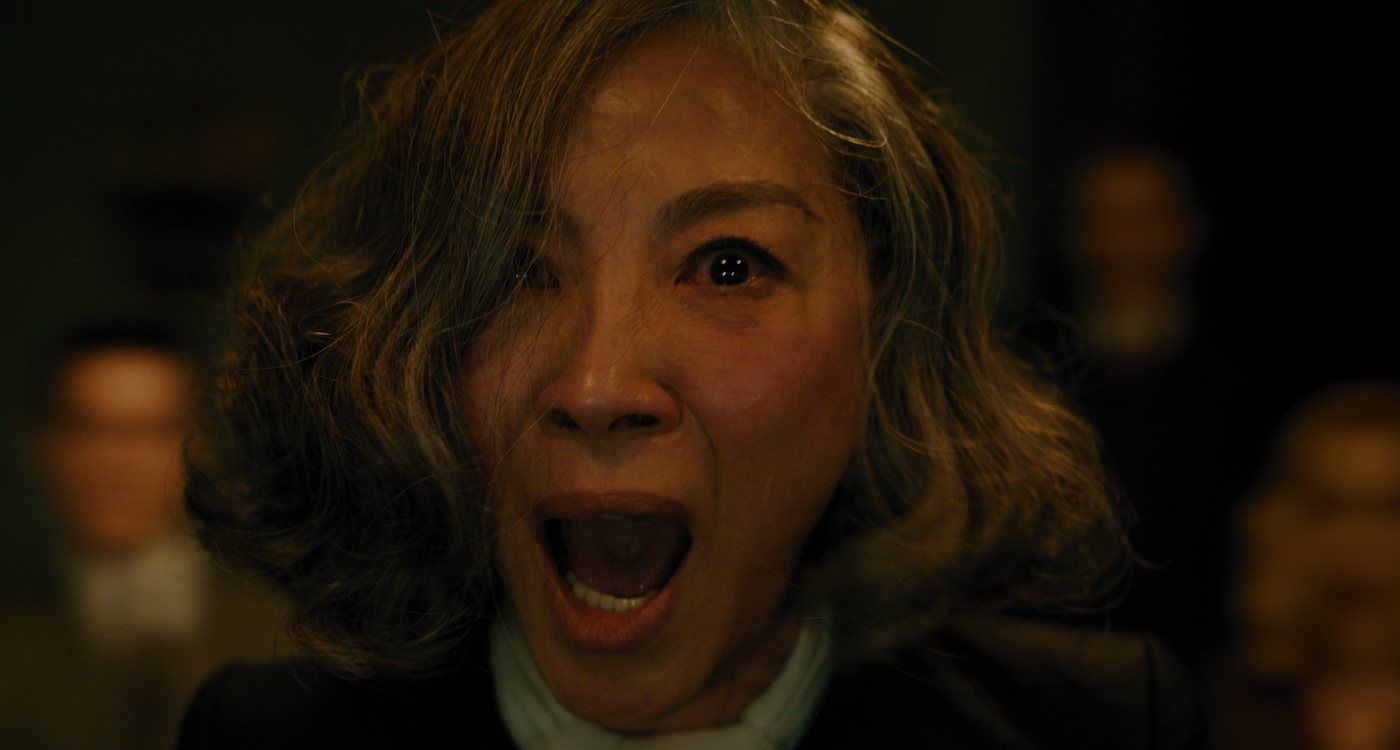 What's 'A Haunting in Venice' Based On?
A Haunting in Venice is loosely adapted from one of Christie's lesser known novels, Halloween Party. The novel was first published in 1969. In the story, Poirot is called upon to investigate a murder that occurs during a Halloween party in the fictional English village of Woodleigh Common. The plot revolves around a young girl named Joyce Reynolds, who boasts to the guests at the Halloween party that she witnessed a murder when she was a child. However, no one takes her seriously, believing it to be a mere Halloween prank. Tragically, Joyce is later found dead, having been drowned in an apple-bobbing tub at the same party. It becomes evident that her claim about witnessing a murder years ago may have been true, and her murder may be connected to that past event.
A Haunting in Venice borrows many themes from the story, including the names of characters—Joyce Reynolds is the medium in Branagh's film—and the bobbing for apples scene is played out slightly differently, but notably within the film.
A Haunting in Venice is playing in theatres now. Stay tuned to Collider for box office updates.