The Big Picture
A Haunting in Venice brings together a diverse ensemble cast, creating an eerie atmosphere for the supernatural thriller.
Kenneth Branagh's dual role as the director and lead actor fostered a collaborative environment that brought out the best in the cast.
The film, adapted from Agatha Christie's Hallowe'en Party, offers a unique twist to the Poirot series, with elements of horror and unexpected surprises.
Hercule Poirot may be the focal point of Agatha Christie's beloved series of mystery novels, but he's at his best when surrounded by a colorful cast of potential suspects to investigate. Kenneth Branagh's latest Christie adaptation, A Haunting in Venice, follows this formula by gathering quite the eerie ensemble to bring to life a mystery that borders on the supernatural. A new featurette from 20th Century Studios shines a light on the cast members and their characters who've descended upon Venice for a Halloween party gone horribly and hauntingly wrong.
In A Haunting in Venice, a retired Poirot (Branagh) is content to live in his own exile until he gets invited to a séance at a haunted palazzo in post-WWII Venice to celebrate Halloween. He's convinced to go by Ariadne Oliver, played by comic legend Tina Fey who describes her character as a spiritualist and stand-in of sorts for Christie. Upon arriving, as is the case anywhere Poirot goes, murder is afoot as one of the guests drops dead, and it appears as if forces beyond Poirot's comprehension may be behind it all. Despite the tense situation and suspicions hanging over everyone in attendance, including Poirot's old friend Ariadne, Kelly Reilly said that the cast was very close and supportive on the set that felt more like a theatrical production, a sentiment echoed by Jamie Dornan.
A lot of credit for the atmosphere on set was given to Branagh, who not only stars as Christie's famed detective but once again steps behind the camera as director for his third murder mystery following last year's Death on the Nile. Michelle Yeoh and Emma Laird both emphasized how the Oscar winner fostered a collaborative environment that brought the diverse ensemble together even as they each brought their own dramatic elements to the table. That included plenty of team-building exercises ensuring that the group felt like "a company of actors" bringing to life one of Christie's novels. In return, Branagh credits the stars for bringing more humanity and ghostly mystery to A Haunting in Venice.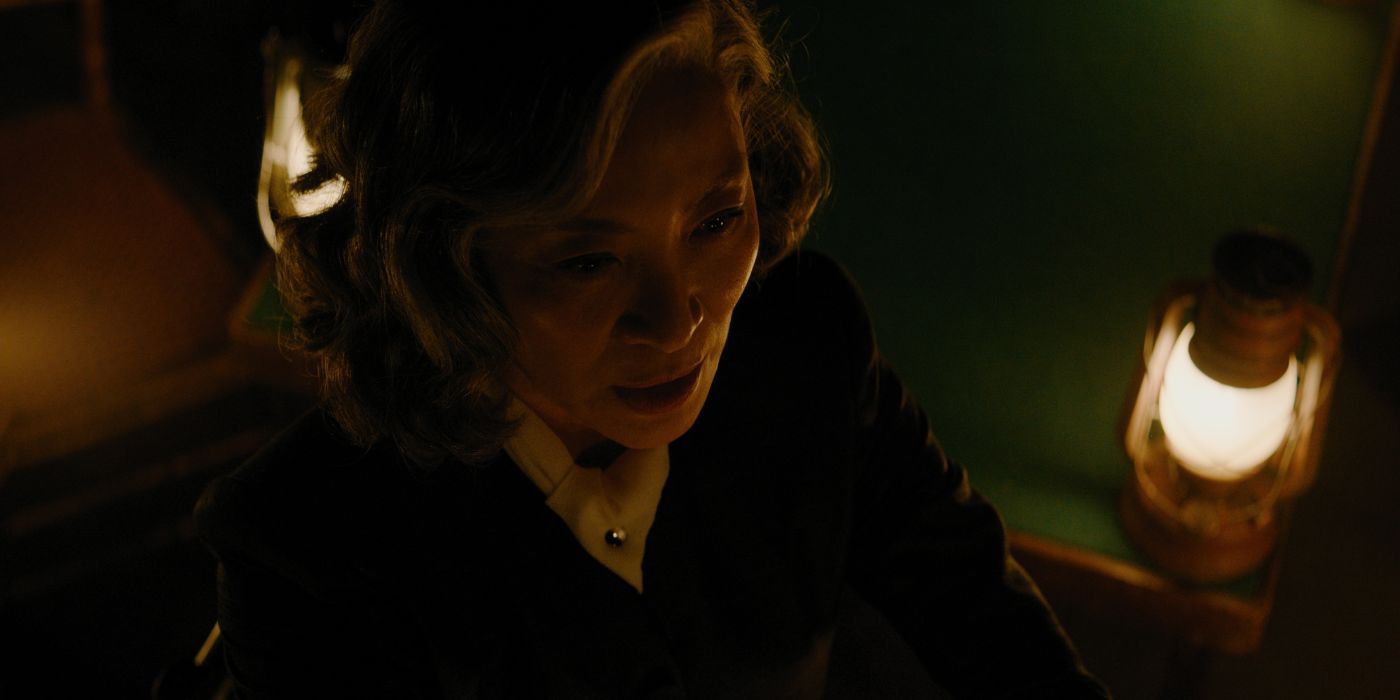 Who Else Is a Part of the A Haunting in Venice Team?
All of Branagh's Poirot films are decked out with brilliant casts, but A Haunting in Venice is an especially deep one. Beyond the stars featured in the video, the film also sports Kyle Allen, Camille Cottin, Jude Hill, Ali Khan, and Riccardo Scamarcio among its ranks. Michael Green once again pens the screenplay while Judy Hoffman, Mark Gordon, Simon Kinberg, Ridley Scott, and James Prichard all return as producers.
Everything so far has teed up a much different mystery for A Haunting in Venice compared to Murder on the Orient Express and Death on the Nile. The film is adapted from an oft-overlooked novel from Christie's catalog – Hallowe'en Party – only it takes elements from the horror genre to fill the supernatural thriller with a new level of suspense. In a previous video, Branagh told viewers to "expect the unexpected" with his latest, showcasing how everything in this film is built to throw fans off-kilter from the eerie setting of Venice to the fact that even Poirot himself is scared of what could be out there. Most of all, the director aimed for authenticity, keeping his "company of actors" out of the loop when it came to certain scenes in order to get the best reactions.
A Haunting in Venice premieres in theaters on September 15. Select cities throughout the U.S. will also have the chance to see the film early through IMAX and Alamo Drafthouse on September 9. Check out the new featurette below.