The Big Picture
A Haunting in Venice has delivered a solid box run, grossing $71 million worldwide in just two weekends, with $25 million domestically and $46 million internationally.
The film saw a 56% drop in ticket sales in the U.S. week-to-week, but only a 35% drop internationally, indicating a stronger performance overseas.
A Haunting in Venice has a darker, horror-based tone compared to previous Agatha Christie adaptations, and features Kenneth Branagh alongside an ensemble cast.
20th Century Studios' A Haunting in Venice has finally given audiences a look at the third installment of the Agatha Christie page-to-screen adaptations, and moviegoers are responding with a solid performance for the film's ticket sales. A Haunting in Venice has grossed $71 million at the worldwide box office through two weekends in theaters. The film has achieved this figure with a $25 million domestic box office total, in addition to $46 million internationally.
Domestically, the film took in third place at this week's box office with competition from The Nun II and The Expend4bles. However, the film was still able to conjure up an additional $6.3 million in the United States this weekend, though this represents a 56% drop week-to-week. Internationally, the film garnered $14.7 million, and fell just 35% week-to-week. This bodes well for the film overseas, and is notably a better week-to-week drop than the prior installment in the trilogy, Death on the Nile, which had fallen 37% internationally by its second weekend in theaters. The film still has a ways to go to catch both Death on the Nile and the first film in the series, Murder on the Orient Express, with those films bringing in worldwide totals of $137 million and $352 million, respectively.
The best international market for A Haunting in Venice remains Italy – an unsurprising fact given that the film takes place in Venice and was partially shot on location in the City of Canals. Besides Italy, the film remains the top box office draw in Spain, the United Kingdom, Hungary, Ukraine, Hong Kong, and New Zealand. A Haunting in Venice was also showing strong holdover percentages in Italy, Germany, Australia, France, the U.K., Spain, China, and Japan. In Italy and Germany, the film fell week-to-week by just 3% and 4%, respectively.
'A Haunting in Venice' Is a Departure for the Series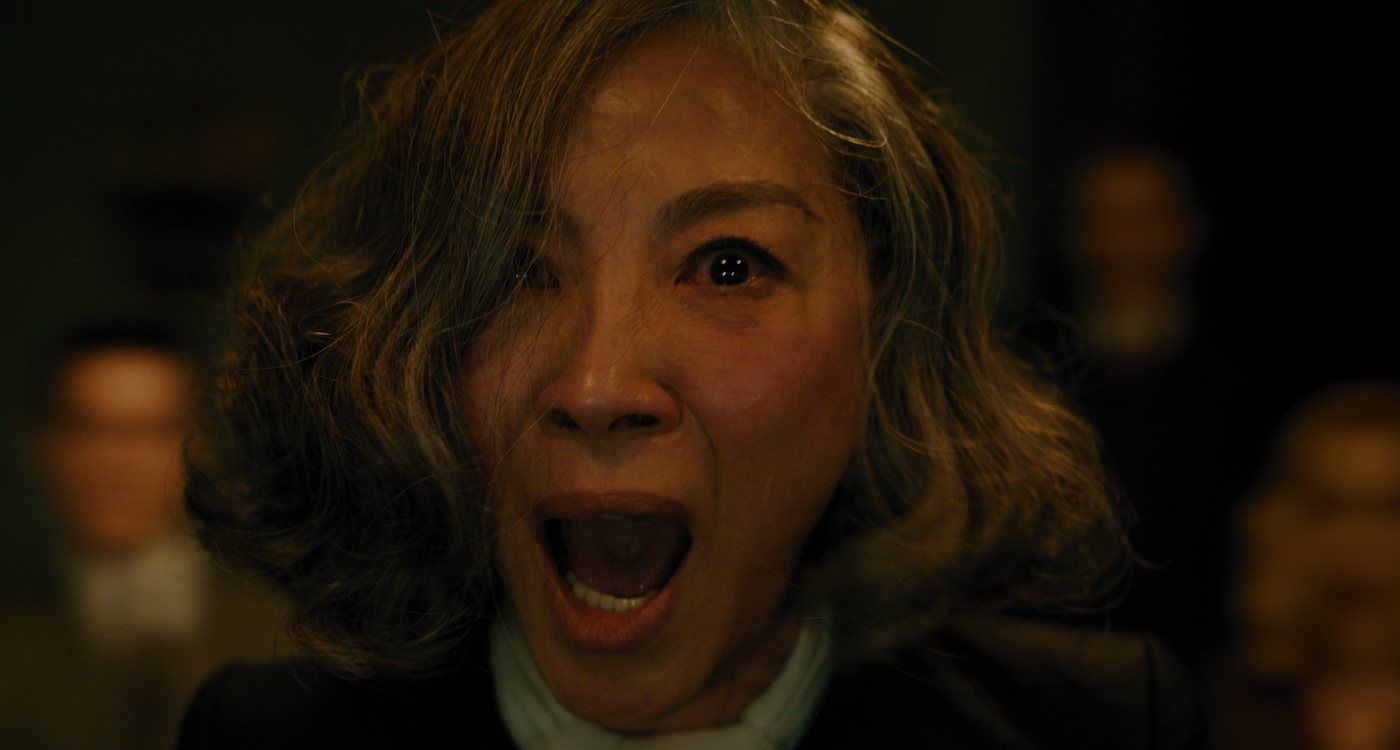 One aspect that may be attracting people to the theater is the notably different tone and style that A Haunting in Venice takes as opposed to its predecessors. While the prior two Christie adaptations from 20th Century were more straightforward mystery films, A Haunting in Venice takes on a darker, more horror-based approach to the story. Starring Kenneth Branagh, reprising his role as Detective Hercule Poirot from the previous films, A Haunting in Venice is loosely based on Christie's 1969 novel Hallowe'en Party. It follows Poirot as he comes out of retirement and travels to Venice to investigate an apparent murder at a Halloween night séance. The film also stars an ensemble cast of Kyle Allen, Jamie Dornan, Tina Fey, Michelle Yeoh, Emma Laird, Kelly Reilly, Camille Cottin, and Jude Hill, which is likely helping drive people to the film.
Like the prior films in the franchise, Branagh directed A Haunting in Venice for 20th Century from a screenplay by Michael Green. Branagh also produced the film alongside Ridley Scott, Simon Kinberg for his Kinberg Genre banner, Judy Hofflund, TSG Entertainment, and Agatha Christie Limited. Executive producers included James Prichard, Louise Killin, and Mark Gordon for The Mark Gordon Company.
A Haunting in Venice is now playing in theaters/