The Big Picture
A Haunting in Venice is the third film in Kenneth Branagh's murder mystery series and is performing lukewarm at the box office.
The film is expected to open with around $14 million, which typically is not enough to guarantee a top-place finish.
The market overall is experiencing a downturn, with this weekend poised to be the second-lowest of the year so far.
The third installment in director-star Kenneth Branagh's unlikely series of murder mystery movies, A Haunting in Venice is delivering lukewarm results in its opening weekend at the domestic box office. The film made $5.5 million on Friday, which includes the $1.2 million that it made in Thursday previews. This puts it on track to open with around $14 million in its first weekend, which typically isn't a good enough number to guarantee it a top-place finish. But things are gloomy across the marketplace, with this weekend poised to be the second-lowest of the year so far.
While A Haunting's opening is a marginal improvement over the $12.8 million debut that the series' last entry, Death on the Nile, delivered last year, it's worth remembering that the market was still in quite an uncertain position at that time. Things have vastly improved since then, with the summer box office returning to pre-pandemic glory thanks to Barbie and Oppenheimer. Death on the Nile finished with just $45 million in its domestic run, and didn't perform all that well internationally either, grossing less than $140 million globally. By comparison, the series' first film, 2017's Murder on the Orient Express, concluded its domestic run with over $100 million, and grossed more than $350 million worldwide.
Based on the novels by Agatha Christie, each of these movies is directed by Branagh, who also stars as the famed Belgian detective Hercule Poirot. Reviews for the first two films were similarly mixed, but A Haunting in Venice appears to have been received slightly better; it currently sits at a "fresh" 78% score on review aggregator Rotten Tomatoes, but earned only a B CinemaScore from opening day audiences. It remains to be seen how well it performs in the next few weeks; one would assume that 20th Century Studios would want it to debut on digital in time for Halloween, considering its spooky tone, which marks a major deviation from the old-fashioned charms of the first two movies.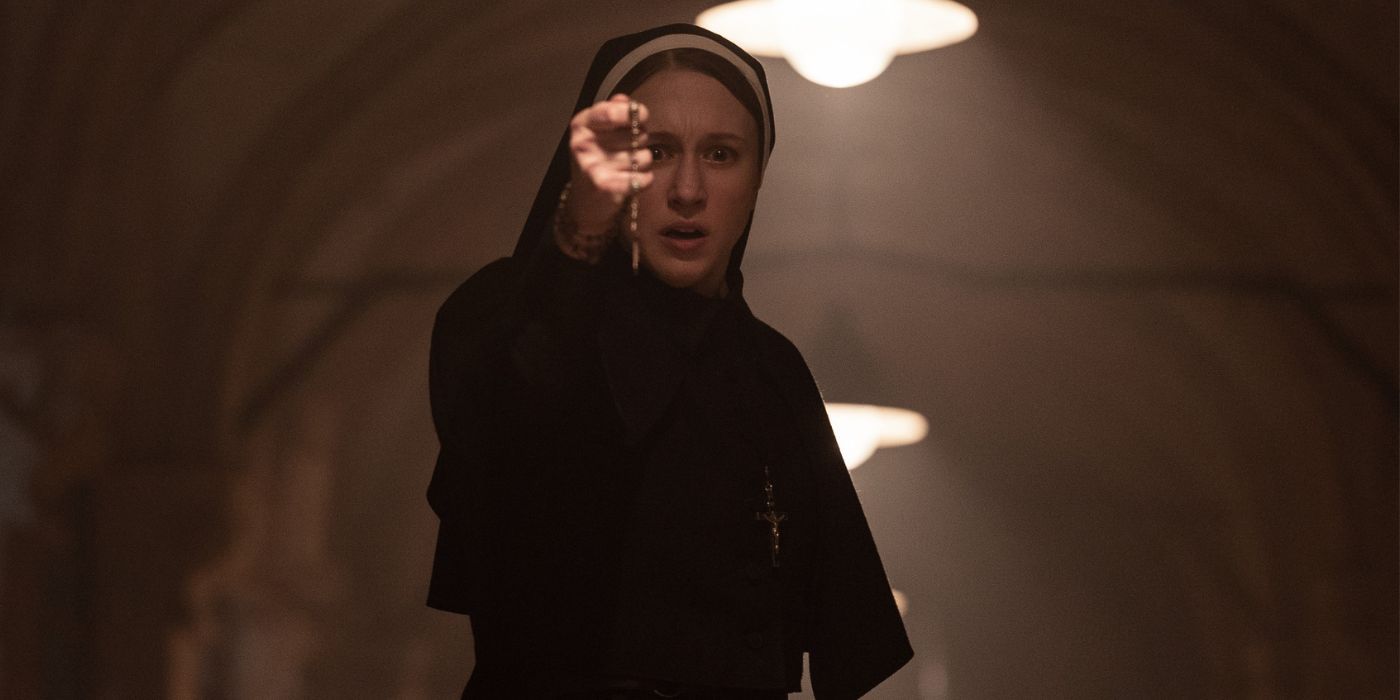 Only One Movie in the Top Five Is Guaranteed Its Slot Currently
Last week's number one film, The Nun II, is still in contention for the top spot in its sophomore weekend. The movie added $4.3 on its second Friday, but more notably, passed the $100 million mark at the global box office. While numbers are admittedly muted as compared to the phenomenal performance of the original Nun movie in 2018 — it finished with more than $360 million globally — the sequel's solid performance proves that The Conjuring Universe still has plenty of life left in it.
Sony's The Equalizer 3 is expected to take the third place, with $2.1 million on its third Friday. The movie is marching toward the $100 million mark domestically, and is hoping to become the highest-grossing entry in the action franchise. Fronted by Denzel Washington and directed by Antoine Fuqua, The Equalizer 3 has grossed $68 million domestically and nearly $115 million worldwide so far. By comparison, both the first and second movies ended up grossing near-identical figures domestically and worldwide — around $100 million and $190 million each, respectively.
It's a toss-up for the fourth and fifth positions this weekend, with the year's biggest movie, Barbie, still delivering great numbers despite now being available on PVOD platforms. It'll likely have to settle for fifth place behind My Big Fat Greek Wedding 3, which will hit around $18 million domestically by Sunday. Barbie, on the other hand, is looking to pass $623 million domestically. Stay tuned to Collider for more box office updates over the weekend!