The Big Picture
Hercule Poirot returns in the best film of the franchise to date, A Haunting in Venice.
Based on Agatha Christie's "Halloween Party," Poirot investigates a murder at a Halloween party, uncovering connections to an earlier event.
Get a behind-the-scenes look at the iconic Venetian palazzo and the film's cast in an exclusive featurette. The film releases digitally on October 31st.
Hercule Poirot returned to our screens once more in A Haunting in Venice, the third film in Kenneth Branagh's ongoing series of films about the legendary Belgian detective in what was considered by many to be his best film in the franchise to date. The film will be released on digital and Hulu on October 31st, before hitting shelves on November 28th. To celebrate the announcement, Collider is delighted to partner with 20th Century Studios to bring our readers an exclusive featurette taking fans behind the scenes of the film and into the look of the film's main location, the iconic Venetian palazzo.
Adapted from the works of Agatha Christie, the film sees Poirot — in semi-retirement in Venice — drawn into an evening of murder and mystery as part of a séance gone wrong. As the paranoia ramps up, Poirot must try to separate fact from fiction while being spooked by unexplained visions and stalked by the shadows of the past in the Palazzo.
As well as the return of Branagh as Poirot, the film features an ensemble cast including Kyle Allen, Camille Cottin, Jamie Dornan, Tina Fey, Jude Hill, Ali Khan, Emma Laird, Kelly Reilly, Riccardo Scamarcio, and Michelle Yeoh.
What Is 'A Haunting in Venice' About?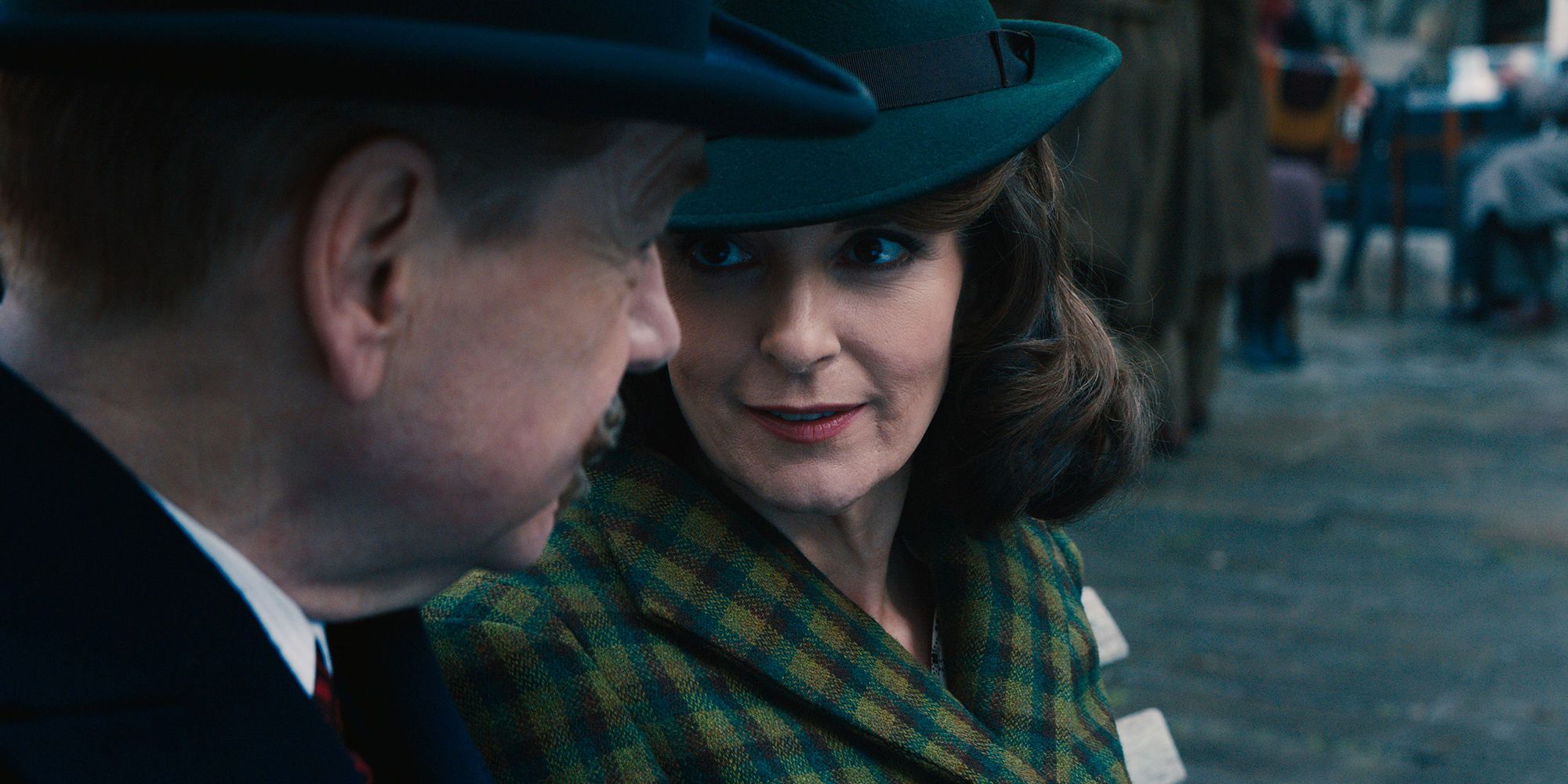 A Haunting in Venice loosely adapts one of Agatha Christie's lesser-known novels, "Halloween Party," first published in 1969. The story once again centers around Poirot, who is called to investigate a murder occurring during a Halloween party in the fictional English village of Woodleigh Common. At this event, a young girl named Joyce Reynolds claims to have witnessed a murder when she was a child, though her revelation is dismissed as a Halloween prank by the other guests.
Tragically, Joyce is later discovered dead, having drowned in an apple-bobbing tub at the same party. As the investigation unfolds, it becomes increasingly clear that her past claim of witnessing a murder may have been accurate, and her murder is likely connected to that earlier event.
In A Haunting in Venice, the film draws inspiration from many of the themes in Christie's story, retaining character names such as Joyce Reynolds, who is portrayed as a medium in Branagh's adaptation. Additionally, the bobbing for apples scene, although played out with slight variations from the novel, plays an important part in the film's murderous narrative.
A Haunting in Venice will launch on digital and Hulu on October 31, before arriving on Blu-ray and DVD on November 28. This featurette will not be available on Hulu but you will be able to find it with your Digital purchase, as well as on the Blu-ray and DVD. You can view our guide to the film here, and see our exclusive featurette down below: